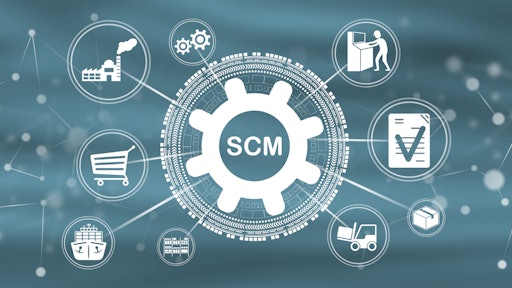 thodonal/stock.adobe.com
Recovery still seems unlikely in the near term for the global supply chain, still reeling from the impacts of the worst health crisis in modern history. Shortages of parts and labor are compounded by stubborn inflation and rising interest rates, causing havoc across all sectors of the economy.
And, while business leaders are responding in a variety of ways to the supply chain pressures, made worse by global financial instability, at the foundation of any solution is having data that can be relied on to paint an accurate picture of a supply chain and where the essential raw materials come from. With better data, decisions can be made more quickly, which means achieving business goals on time and within budget.
Remove the uncertainty from data to de-risk future business plans
Supply chain data with gaps and inaccuracies and data that changes over time can cloud your view. But living in uncertain times does not mean you have to live with uncertain data. Data products can help you survive in a competitive landscape by accelerating your organization's ability to gain valuable insights from data through the delivery of clean, curated, continuously updated data sets. For planning purposes, reducing the risks associated with dirty data is a big win and an investment that yields future returns.
What defines a good data product?
Good data products are designed to meet four core principles that bring certainty to your data:
Discoverable and interoperable

using intuitive user and machine interfaces that support real-time operations. Be able to access and navigate data with confidence, interacting with real-time information on business operations.

Comprehensive and consistent

by aligning to a domain-specific, universal schema and enriching data with reference data sources. Find clarity in your data, no matter how many idiosyncratic sources it comes from, by refining and enriching it into a single source of truth.

Clean, accurate and reliable

with validation and cleaning based on global standards and version control for monitoring and provenance. Stop worrying about whether or not data is missing or inaccurate, needs reconciliation or has an unknown source.

Curated and continuously updated

using pre-built, machine learning-based matching models. No matter how many sources you need to integrate or how much data volume you need to keep up-to-date, pre-trained machine learning models are highly scalable and efficient, so you can see up-to-date views of your data faster.
Your best strategy amid supply chain disruption involves investing in a future-proof data product strategy that will enable your business to survive now and thrive in the future.
Benefits of data products
Fast-tracking

alternate parts

– Managing parts inventory is complex, and a better grasp of inventory, including a clean master parts list, enables manufacturers to identify possible alternates in inventory or somewhere in the supply chain. Quick inventory assessment means that companies can fast-track alternate parts to meet demand and ensure continuity. In addition, this practice can help achieve faster time-to-market for new products, because it helps to identify primary and backup parts sources.
Assessing

supplier and distribution exposure

– Data products can also help manage supplier location and distribution information. A deeper understanding of potential impacts of distribution problems will help illuminate financial risks, as well as show the ways that distribution might be impacted under different scenarios.

Rapid

onboarding of suppliers

– Disruptions necessitate quick onboarding, and a data products approach facilitates rapid intake, so buyers can evaluate how various suppliers fulfill company standards, including those around metrics such as ESG compliance.

Price

monitoring

– Better data enables closer tracking of materials prices. Controlling financial exposure is critical to profitability and a granular view enables smoothing of the supply chain and optimizing costs, while meeting demand.

Managing

distributor relationships

– Cleaner and more accurate data helps companies identify their most effective distributor partners. A data product approach can help manufacturers identify their best distributors, including those which helped during previous shortages and those which sourced material from the most reliable and high-quality suppliers.
Resource

optimization for procurement

– High-quality supply chain data enables category managers to focus on their area of expertise and to secure rare or price-volatile materials at the optimum time. Access to the latest, most accurate information enables these professionals to secure critical supply at the most ideal price point, while those who buy commodities can be deployed across different procurement assignments with confidence, because they have the most accurate data at their disposal.
Rather than settle for educated guesses in your supply chain strategy, using data products helps you make decisions based on insights from solid analytics. During challenging and uncertain times, data products can help you navigate your financial future by providing clean, accurate data for use in analytics and forecasting, enabling more proactive management of your supply chain. And by managing supplier "data as a product," companies can streamline supplier management across the organization and create trusted views of business-critical data for analytics and operations while also ensuring greater resilience. In the end, improved data leads to time and cost savings, helping companies be more competitive in an unpredictable world.