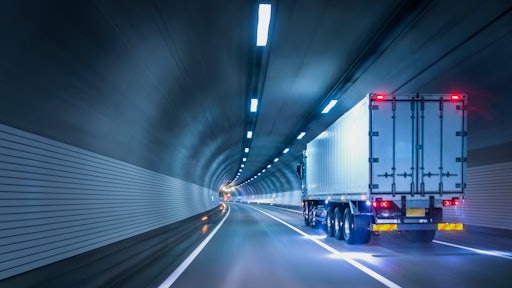 Getty Images
Blume Global has launched Blume Maps, a digital twin of the world's supply chain, creating dynamic lead time and ETA data. With this new technology, Blume Maps enables users to detect if problems arise during the shipment's route with a navigation app.
"International shipping remains fragmented and complex, and challenges ranging from the current Suez Canal blockage to ever-increasing, disruptive weather events show there is a need for unimpeachable worldwide supply chain execution and visibility. Blume Maps eliminates supply chain blind spots throughout the world, no matter the mode," says Pervinder Johar, CEO of Blume Global. "With more than 1.5 million locations and telematics, Blume Maps is able to tell customers exactly where their shipments are, anywhere in the world, providing the most accurate ETA along with recommendations for getting late shipments back on track."
The solution can also provide alternative modes, carriers, and routes when shipments are behind schedule, enabling unrivaled supply chain planning and execution with end-to-end visibility throughout the world.
Blume Maps feeds Blume's lead time and dynamic ETA engine from an ever-growing database of over 1.5 million global locations, ocean voyages, train journeys, flights and over-the-road moves (first and last mile) curated over decades.