*This content is sponsored by Omnitracs*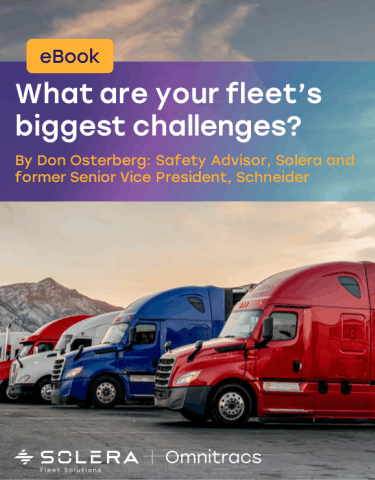 Fleets and drivers today face challenges from every direction. Rising collision rates. Rising fuel costs. Poor transportation infrastructure maintenance. A shortage of skilled, experienced drivers and an aging CDL workforce. Next-day and same-day deliveries are putting pressure on fleets and drivers. Not to mention completely irrational payouts for collision-related verdicts.
Don Osterberg is a transportation executive with many years of experience working with leaders, safety experts, drivers, recruiters, and other trucking industry professionals. In a recent series of blogs, Don shared information and advice on how owners, managers, and drivers can meet today's biggest challenges.
The unacceptable increase in truck-involved crashes and fatalities
Learn why collision rates are rising and what you can do.
Hiring and retaining drivers in a tight market
Understand today's hiring market to compete successfully for drivers.
Protection from nuclear verdicts: why compliance isn't enough.
Verdict amounts are out of control. Find out why and how to protect yourself.
How aggressive driving increases fuel consumption and other costs
Even great drivers develop bad habits. Learn to spot and mitigate aggressive driving.
Identify crash-prone behaviors to keep fleet and drivers safe
Find out which driver behaviors can more than double crash likelihood.
Technology can help fleets, drivers, and businesses improve safety, control costs, and respond to litigation. Dive into this comprehensive and insightful guide and let's discover how we can solve these challenges together.