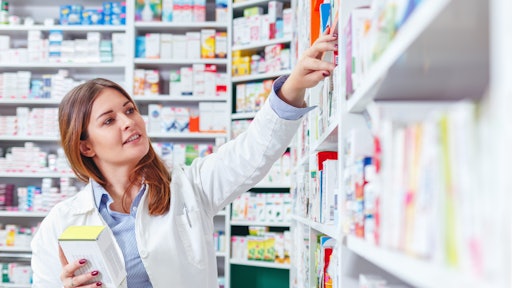 132398792/Adobe Stock
In partnership with Accenture, FourKites released The Pharmaceutical Supply Chain: Closing the Visibility Gap report highlighting visibility technology solutions in pharma. The report found that more than 90% of executives are looking to establish better digital supply chain visibility in the next year.
"Only end-to-end supply chain visibility and insights can provide pharmaceutical manufacturers and healthcare providers with the adaptability, precision and agility needed to provide the best patient care and to reduce waste," Mathew Elenjickal, founder and CEO, FourKites says. "Proactive notifications and continuous monitoring of vaccines and other supplies are the best way for manufacturers and vendors to ensure a product doesn't fall outside of recommended temperature ranges."
From Globe Newswire:
32% of executives identified product protection and the need to quarantine as their biggest hinderance in transporting and storing goods, while nearly 50% cited security and temperature reporting as the biggest issues.
60% of organizations consider quality assurance to be the key driver for enhancing security and visibility requirements, while 51% are focused on improving customer experience and 40% on operational execution.
Regarding inbound supply chain challenges, 39% of respondents identified supplier manufacturing visibility as the biggest challenge. Supplier compliance, product visibility and timing in transit were highlighted as key obstacles by 37% of respondents.