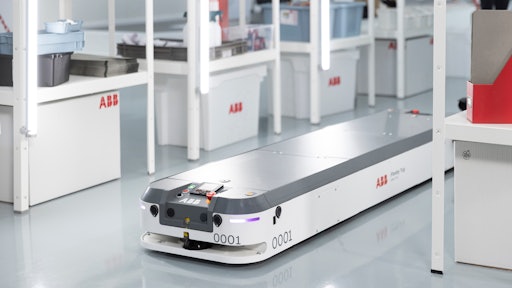 ABB
Nearly 69% of industrial businesses experience unplanned outages at least once a month, compared to 69% globally, costing the typical U.S. business close to $103,000 per hour, compared to $125,000 globally, according to a survey from ABB, conducted by Sapio Research.
Despite this, 22% of U.S. businesses surveyed still rely on run-to-failure maintenance.
"Proactive planned maintenance is essential for preventing costly downtime. Without it, organizations are at higher risk for substantive financial losses and the challenge of relying on increasingly difficult-to-source labor. With this in mind, industrial businesses should aim to progress from a high-risk run-to-failure maintenance approach to a long-term outcome-based strategy. This will improve reliability, business reputation, competitivity, cut costs, and provide peace of mind, empowering businesses to focus on their core competence," says Rob Snyder, local division manager, ABB Motion Services.
Key takeaways:
Globally, 92% reported that maintenance has increased their uptime in the last year, with 38% reporting an improvement of at least a quarter. Also, three-quarters of respondents said that reliability positively impacts their business reputation and financial performance, and helps meet contractual obligations, prevent waste and secure repeat business.

Reliability was rated by respondents as the top priority when purchasing new equipment.

60% plan to increase their investment in reliability and maintenance in the next three years, with one-third planning to boost spending by more than 10%. Nine in 10 respondents expressed interest in outcome-based maintenance agreements. Under these, operators pay service partners based on achieved outcomes, such as increased uptime or energy efficiency. This results in efficient and effective service delivery with predictable cash flow.