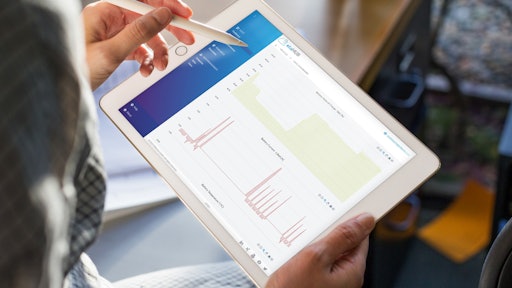 Wiferion
Wiferion launched the etaHUB charge optimization platform, what is said to be the world's first cloud-based solution for smart robot charging. The cloud-based etaHUB application helps companies utilize their fleets more efficiently by reducing energy consumption, extending battery life and increasing the productivity of automated guided vehicles (AGVs) and autonomous mobile robots (AMRs) through real-time intelligent charging management.
"Fleet operators are looking to us for ways to help their autonomous vehicles and robots run at optimal efficiency," says Matthieu Ebert, VP of Wiferion North America. "Smart charging is the pivotal next step for scaling automated robots and solutions robustly, and we are able to offer this game-changing intelligent charging solution to North American customers."
From Yahoo! Finance:
etaHUB uses renewably produced power for production and material handling robots.

Smart robot charging can now monitor and optimize the power supply to AGVs and AMRs by accelerating time-to-market with data insights, monitoring battery and charger status, adjusting charging power and extending battery lifetime and improving robot charge behavior with dynamic charging.