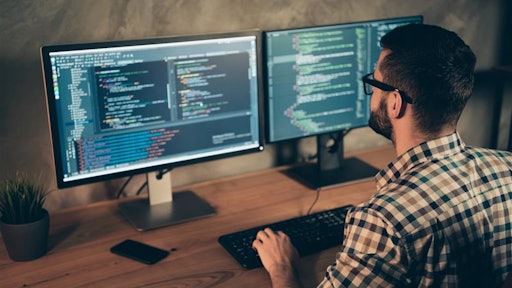 deagreez - - stock.adobe.com
Over half of freight brokers (52%) report that their organization spends 25% or more of their time working on broker operations, which totals 480 hours a year based on the average 40-hour work week, according to a report released by Denim in partnership with Ascend2. However, 78% agree that their business would be more successful if they spent less time on broker operations.
"Time is everything in logistics," says Bharath Krishnamoorthy, CEO and co-founder of Denim. "Shippers need goods delivered on time, and carriers need to be paid on time. Because they act as connectors in the supply chain, freight brokers must have a streamlined payments process to avoid errors and delays. Denim's report showcases the need to invest in smarter tools to optimize back office operations and drive revenue."
From PR Newswire:
· Nearly 60% of those surveyed still pay carriers and shippers with paper checks, despite over two-thirds (68%) saying eliminating paper checks would improve their business operations.
84% of freight brokers are optimistic for 2023.
74% of enterprise freight brokers (average $2 million in monthly revenue) are prioritizing improving overall efficiency in the year ahead.
Rising gas prices was the top challenge (63%) of freight brokers in 2022.
Over half (58%) of freight brokers use invoice factoring to finance freight and receivables.
97% of freight brokers agree that building trust with carriers and shippers improves business.