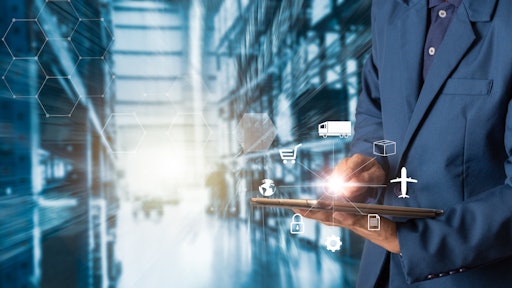 Getty Images
Resilinc Corporation has launched its Predictive Pruchase Order (PO) On-Time Delivery solution. The artificial intelligence (AI) powered tool predicts how a supplier will perform by analyzing past events on on-time delivery data. With this data, organizations are able to mitigate risks before disruptions occur, protecting continuity of supply and avoiding execution delays.
"To ensure supply chain resiliency, companies need to be able to detect problems promptly, understand the impact, and act quickly. The way to achieve this is by leveraging AI and machine learning to ultimately reach a level of automation where decisions are made, based on data by machines, in a split second," said Resilinc CPO and co-founder, Sumit Vakil. "Our Predictive PO On-Time Delivery solution is a big first step to achieving hyperautomation, freeing up supply chain pros to focus on developing more proactive supply strategies, versus taking a reactive approach."
The first-of-its-kind prediction tool leverages AI, historical data, and machine learning to: send alerts about a new, potentially disruptive event anywhere in the world; predict impact likelihood; predict which suppliers are most at risk of delivering late, and by how long; and identify how affected suppliers will perform and propose a risk-mitigation action plan.
With these predictive risk capabilities, organizations will be able to prepare in advance to avoid allocations and idle production lines, as well as protect their Order Fulfillment Cycle Time and Perfect Order Fulfillment Metric, ultimately saving tens of millions of dollars.