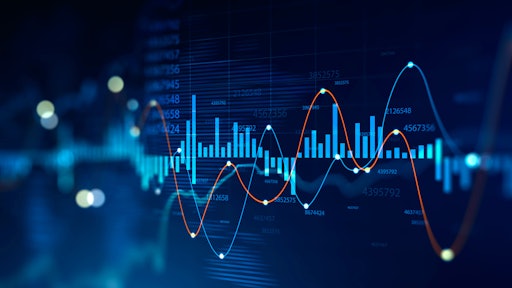 imageflow/stock.adobe.com
It is no longer a question of should your business be leveraging the power of data analytics, but how you are using this powerful tool to better serve customers and improve operations.
Market dynamics have accelerated and shifted significantly over the last few years, requiring businesses to have access to near real-time data to compete effectively. Powerful data collection, analysis and reporting systems are necessary to achieve that goal. The catch, however, is that many companies have not yet fully realized the value of data analytics. Leaders have access to vast amounts of data but do not have the right tools and capability to correctly process and act on this data.
Research by Horváth, estimates that 70% of board members believe the effort to create data-rich reports is too high. In many cases, a wide variety of reports are prepared, but business leaders must then re-organize the data from the multiple reports to put the information into the proper context that will allow them to make informed decisions. Our survey is supported by a study from Gartner that found that less than half (44%) of data analytics leaders said their team is "effective in providing value to their organization." "Analysis paralysis" only gets worse as data volumes increase without the right capabilities.
Data science, business intelligence (BI) and analytics are now essential in everyday decision-making. New data extraction/collection/analysis technologies that harness artificial intelligence (AI) to support data quality and machine learning (ML) and natural language processing (NLP) to support data interpretation and visualization are the key drivers of success.
Taking a Strategic Approach to Data Analytics
Unlocking the value of an organization's treasure trove of data requires leaders to think strategically about how analytics is integrated with a business's information technology (IT) infrastructure. It involves c-suite leaders working together to map the entire process (including roles, responsibilities, tasks and goals) of how data analytics fits into organizational reporting before selecting enabling technology.
In our work with clients, we recommend leaders answer these four questions to begin the process:
How can data analytics technology change the business's portfolio of reporting assets?
How can we optimize processes, reporting and decision-making?
How should we automate activities?
How do we digitize existing and future data so that it is more accessible and usable?
In our experience, focusing on these four levers can result in reducing reporting costs up to 30% while also enhancing the quality of reporting. To realize this value, it is essential to follow an end-to-end process design. Reporting processes should be constructed with a clear focus on the complete journey from data collection to analysis and finally reporting and visualization. Process design should include all necessary activities that need to be carried out including those related to data quality. This includes identifying data sources, determining the key performance metrics, collecting and verifying data, analyzing the data, and presenting the findings in a meaningful and understandable format.
End-to-end process design helps ensure every step of the reporting process is optimized for efficiency and effectiveness. Activities that do not add value to the process should be eliminated or automated. This helps reduce the time and resources required for the reporting process, resulting in faster and more accurate reporting.
Today, various solutions are available to leaders, ranging from enterprise-level applications from software giants such as SAP (a Horváth partner), Microsoft and Salesforce, to smaller companies like Splunk, Talend and QlikView. These tools have vastly expanded capabilities that address different aspects, including:
Managing data from various sources.
Creating a dashboard for each report
Using data visualization tools for interactive visualizations and self-service data discovery.
Tapping into the cloud to warehouse data
Leveraging predictive analytics capabilities to improve modeling and forecasting
The best solutions combine AI, BI, ML, NLP and predictive analytics into a single platform. The technology allows organizations to access and analyze data from multiple sources, including those from on-premise and cloud-based data sources. These applications support end-to-end analytics processes, from data preparation and modeling to visualization and reporting, to help organizations gain insights and make data-driven decisions. Business leaders will have better information available in real-time to make data-driven decisions that can improve operational efficiency, identify customer behavior patterns, optimize pricing strategies and predict future trends.
Do Not Overlook Cybersecurity
When designing and implementing a data analytics process, it is imperative to factor in your organization's cybersecurity capability, defense program and protocols to safeguard confidential data. Businesses have become increasingly connected, which increases the risk of data breaches. One mistake – by your company or a third-party vendor – can lead to significant financial losses and lost customer trust. An integrated risk and control framework embedded in the overall security program is needed to effectively mitigate cyber threats, and to create a competitive advantage.
At Horváth, when embarking on changes or improvement to data analytics, we recommend organizations undertake a cybersecurity assessment (CSA) of their data analytics program as a starting point. This provides a view of governance, processes and controls related to data, and further defines where resources are needed most. A CSA is an adaptable gap analysis and risk assessment that helps answer the most urgent questions surrounding a company's existing cybersecurity strategy and program. Such questions might include:
What is the current state of your company's current security strategy and organization?
What elements must be considered as part of a cybersecurity strategy and organization?
What are current and future training and awareness needs?
What are the biggest cyber security risks, and how can you improve governance, processes and controls to adequately mitigate these risks?
How are your competitors focusing their efforts, and where does your company stand in comparison?
To better understand the CSA process, leaders can turn to available tools from organizations like the National Institute of Standards and Technology and the Cybersecurity and Infrastructure Security Agency. These resources can help your organization get started in developing strategic and tactical directions to strengthen your overall security efforts.
Here is the bottom line: The days of manually creating Excel spreadsheets from diverse data sources are long over. Business leaders require timely, accurate and actionable information to make data-driven decisions that ultimately improve organizational performance and profit. The winners in the data analytics race, the company that fully unlocks the value of data will be better positioned in the marketplace and better serve all organizational stakeholders, especially shareholders and customers.