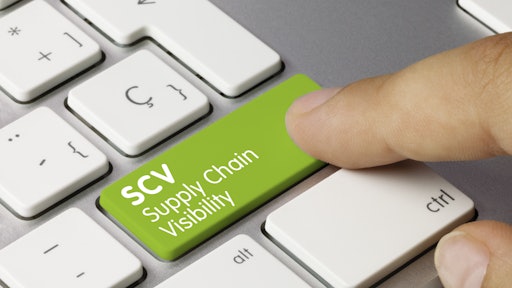 ©momius — stock.adobe
If you're looking for a sudden return to a normal, pre-pandemic operating environment, keep waiting. Unless we see an unprecedented decline in demand for goods in western markets, carriers, shippers and logistics service providers (LSPs) will continue to experience more of the chaos that seen over the past year. And, just as things start to look stable again, another peak season will be upon us.
Pressure at ports and terminals will ease throughout the spring, but it will take time to overcome the fundamental imbalance in capacity, inventory and demand that still affect global supply chains. These challenges aren't simply the result of physical constraints – there are more vessels and containers circulating today than there were in 2019, longer operating hours at terminals, and near-normal belly cargo capacity as air travel continues to rebound. However, manufacturers and retailers are still feeling the consequences of maintaining highly optimized supply chains.
The same principles that enabled just-in-time manufacturing and lean inventories were also partly responsible for the fragility seen across global supply chains since the start of the Coronavirus disease (COVID-19) pandemic. Everything fell out of balance, and with that, logistics suffered too.
Today the focus is on creating operational resiliency across global supply and logistics networks. But, to do so takes more than planning and capacity alone. The flow of information between parties needs to match – or even outpace – the flow of physical goods. This remains the biggest opportunity in logistics and supply chain today, and one area where all enterprises should focus their efforts in 2022.
Until data and materials flow continuously from party to party, the recovery will continue to feel incomplete. While it might feel good to see things start to look like normal, we also must question if we want to go back to the same normal that resulted in the many logistics crises faced over the past two years.
We may indeed see signs of slack sometime in 2022, and the next peak holiday season might almost feel normal. But, we can't afford to forget the many problems that have been exposed since the beginning of 2020. Supply chain and logistics are now common household words. The spotlight is on this industry. Now is the time to adapt and enhance operational processes to ensure the next normal benefits all parties involved.
Here are four pieces of advice for the supply chain leader asking themselves where to begin.
Forget the past
The name of the game is future-forward thinking and leveraging real-time data to be able to quickly adapt to ever-changing conditions. Right now, the industry cannot rely on historical data, so the value of real-time data and analytics has never been more important to help companies pivot and adapt. What worked 2-3 years ago certainly won't work today, and frankly, the industry can't afford to do what's been done in the past. It's not just about ability to predict, but operationally to take data you might not have been able to measure and understand in the past and immediately put it into action across your supply chain processes to create a smoother workflow.
Don't try to automate everything, just automate the right things
While you can't automate a truck driver, it's becoming increasingly important to invest in automation to increase productivity and efficiency with the ongoing supply chain labor shortages. It's time to hold a mirror up and take a long, hard look at your operational processes. Odds are you'll find your workforce is hunting for information on multiple screens, applications, documents and emails. Each time they repeat a process, they lose time, energy and the will to go on (more on that below).
Act with urgency
The pandemic was a huge wakeup call for the supply chain and logistics industry on all fronts, but keeping employees happy is key to a successful workforce. Workers will be demanding higher wages in order to return to work, so automating the redundant, like checking over PDFs, is paramount to cater to this new world of work post-pandemic and making people's jobs more productive and efficient. Automating the mundane work will keep employees happy, support the gig worker and help to dial up operations when you need it and scale back when you don't.
Enjoy that seat at the table
You've heard of the importance of the CMO, the CSO and other executive positions, but a title on the rise in 2021 has been the chief supply chain officer role. Moving forward, the value of companies will be directly correlated to how they're managing their supply chains, and they will be under scrutiny if they don't manage it well. Board members need to start asking CEOs the tough questions, what's the relationship like with your suppliers? What do you keep in-house versus what do you outsource? Where am I exposed to risk and how can I proactively combat that?
Normal is a thing of the past, but with some swift action now, your supply chain will be in a great spot for future success and growth throughout the New Year.