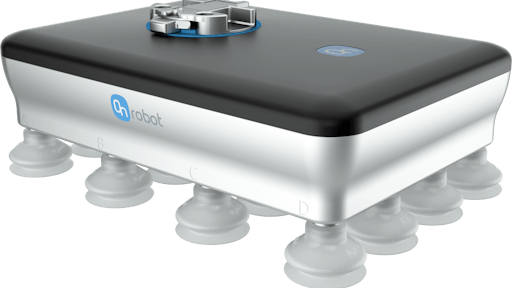 OnRobot
OnRobot released what is dubbed as the world's most powerful electric vacuum gripper for heavy-duty palletizing applications like non-airtight clothing, consumer packaged goods, pharmaceuticals, electronics, cosmetics and bulky, porous cardboard boxes.
OnRobot's new VGP20 electric vacuum gripper can take on applications that have traditionally been handled by pneumatic grippers, and enables companies to save up to 90% on operating and maintenance costs compared to traditional pneumatic gripper deployments.
From BusinessWire
The VGP20 provides unlimited cup and airflow customization and multichannel functionality, making it applicable on multiple items of different shapes and sizes.

The VGP20 gripper's built-in intelligence combined with its easy-to-use software provides precise air flow control functionality that allows users to vary the type of grip used in different applications, such as the soft grip used to handle delicate items.