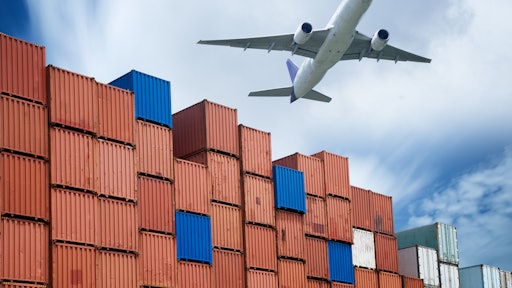 anekoho
Airspace Technologies, Inc. (Airspace), the company revolutionizing air cargo and time-critical logistics, has opened its first European office, with the launch of Airspace B.V. From the headquarters, located at Schiphol-Rijk, the Netherlands, which opened in June this year, Airspace will be expanding its team across the Netherlands, France, Germany, and the U.K., in line with its rapid growth plans to fulfill customer demand.
Airspace's technology is transforming and modernizing the logistics industry. Their proprietary software uses machine learning to identify the fastest and lowest risk path out of millions of possibilities. The technology proactively ensures that any potential delays are avoided and guarantees the customer real-time, end-to-end visibility. While officials anticipate significant problems at the borders due to Brexit, Airspace's technology will greatly reduce the impact of the logistics issues for the customer and allow vital products and services to still be delivered on time.
The new European operation will be managed by Marcel Andriessen, who has successfully led logistics companies specializing in worldwide time-critical services over the last 20 years. Andriessen was the Managing Director at time:matters for 10 years and was responsible for the success of their European business and the expansion into the U.S. Andriessen will lead the Airspace BV organization as Managing Director.
"I am looking forward to getting back into time-critical logistics and to bring Airspace's leading-edge technology to the European market. Customers here have not experienced the speed and transparency that Airspace offers, and I welcome the opportunity to show them how much better time-critical logistics can be," said Andriessen.
The company's expansion is in response to the demand from global customers who want to further leverage the Airspace technology for their European operations. Industry-leading customers including Quest Diagnostics, Varian Medical, and Allegiant Air Corporation, already rely on Airspace's proprietary logistics technology and robust delivery network to deliver their mission-critical shipments as fast as possible throughout North America and Europe. They rely on the technology platform Airspace has developed to provide real-time, door-to-door transparency throughout the entire shipment process. This is most important for life-saving industries, such as the medical profession, which depend on rapid deliveries.
"The time-critical market is full of difficult problems. Customers too often have a poor experience because the industry is trying to solve these problems using antiquated practices. Shippers across Europe need a modern platform that can provide the level of transparency and error prevention that these critical shipments deserve," said Nick Bulcao, Co-Founder & CEO of Airspace Technologies, Inc.