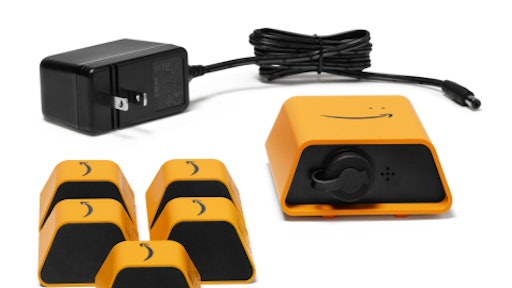 Amazon Web Services
Amazon Web Services, Inc., an Amazon.com company, announced Amazon Monitron, Amazon Lookout for Equipment, the AWS Panorama Appliance, the AWS Panorama SDK, and Amazon Lookout for Vision. Together, these five new machine learning services help industrial and manufacturing customers embed intelligence in their production processes in order to improve operational efficiency, quality control, security, and workplace safety. The services combine sophisticated machine learning, sensor analysis, and computer vision capabilities to address common technical challenges faced by industrial customers, and represent the most comprehensive suite of cloud-to-edge industrial machine learning services available.
Amazon

Monitron provides customers an end-to-end machine monitoring solution comprised of sensors, gateway, and machine learning service to detect abnormal equipment conditions that may require maintenance .

Amazon

Lookout for Equipment gives customers with existing equipment sensors the ability to use

AWS

machine learning models to detect abnormal equipment behavior and enable predictive maintenance.

AWS

Panorama Appliance enables customers with existing cameras in their industrial facilities with the ability to use computer vision to improve quality control and workplace safety.

AWS

Panorama Software Development Kit (SDK) allows industrial camera manufacturers to embed computer vision capabilities in new cameras.

Amazon

Lookout for Vision uses AWS-trained computer vision models on images and video streams to find anomalies and flaws in products or processes.
Axis, ADLINK Technology, BP, Deloitte, Fender, GE Healthcare, and Siemens Mobility among customers and partners using new

AWS

industrial machine learning services.