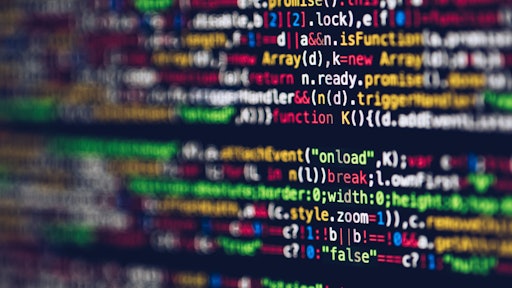 Markus Spiske from Pexels
82% of Original Equipment Manufacturers (OEMs) in the asset tracking space have adopted or are releasing products using cellular LPWAN connectivity, according to ABI Research, a global tech market advisory firm. An analysis of 43 major OEMs of asset tracking devices found that the hardware ecosystem is increasingly diversifying its hardware product offering, as well as integrating further downstream services. Availability of cellular and proprietary LPWA networks, the growing diversity of use-cases, and the need to offer easy-to-deploy and easy-to-scale solutions are key to driving the hardware ecosystem as asset tracking moves toward being a mainstream enterprise requirement.
Low-cost and low-power devices for long-distance tracking provides visibility into the movement of people and assets of all types between and within facilities, countries, and regions, yielding clear operational and capital savings and powering data-driven decisions. "Enterprises are increasingly moving past the proof-of-concept stage and toward volume adoption, driven by lower device costs, greater network coverage, and superior device functionality," says Tancred Taylor, research analyst at ABI Research. "The range of emerging use-cases requires a highly flexible hardware ecosystem, with customization frequently needed on a hardware level to address use-case diversity."
This range of requirements means OEMs are offering devices with increasing numbers of sensor capabilities and connectivity type variants, often combining multiple short-range wireless (SRW) and/or wide-area network (WAN) communication types within a device or solution to ensure continuous connectivity in any setting or region. Cellular LPWAN, and in particular LTE-M, have seen important growth in the asset tracking space, driven by the deployment of 154 LPWAN networks by Mobile Network Operators (MNOs) and the increasing number of applications requiring real-time data. While a number of vertically-oriented OEMs currently choose between offering either cellular LPWAN or proprietary LPWAN product ranges, companies are increasingly adapting to the diversity of requirements by taking a more connectivity-agnostic approach – with Digital Matter, CoreKinect, Accent Systems, or FFLY4U examples of this.
As hardware and deployment options grow, new use-cases are largely industry-driven to address major pain points, drive time, and resource savings. "These new use cases are particularly important in the context of the trend, accelerated by COVID-19, toward circular economy initiatives as enterprises and industries focus on reducing sprawling supply chains and optimizing resource allocation and utilization," Taylor explains. New use-cases will additionally be driven by government regulation in pharmaceutical, food and beverage, excisable goods, and maritime markets. Regulatory bodies such as the FDA are putting technology at the heart of the next generation of granular tracking – with companies such as Emerson and Sensitech actively pursuing regulation-driven asset tracking markets.
"Asset tracking has reached a point where technological barriers are of decreasing importance. Systems for driving operational visibility and transparency are increasingly becoming 'need-to-have', and suppliers are taking an increasingly proactive role in addressing and anticipating industry pain-points. As tracker price points fall, industry and government are realizing the return on investment from visibility systems in a realm of new applications and business models. OEMs with flexibility at their heart will be in a particularly strong position to take advantage of this rapidly-growing market," Taylor concludes.
These findings are from ABI Research's IoT Asset Tracking OEMs: Profiles, Assessments, and Regional Analysis application analysis report. This report is part of the company's M2M, IoT, and IoE research service, which includes research, data, and analyst insights. Based on extensive primary interviews, Application Analysis reports present in-depth analysis on key market trends and factors for a specific technology.