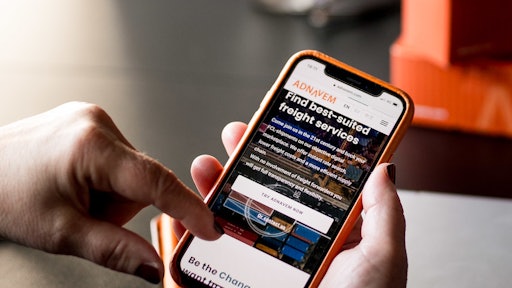 Adnavem
Importing and exporting companies look to work more digitally. Adnavem is on a mission to disrupt the transport & logistics industry, and recently the Swedish tech company closed $4 million in new funding.
The SaaS-enabled marketplace for container freight makes transporters more accessible and shipping processes more automated and fully transparent. In July, Adnavem raised its most substantial funding round to date. The company closed a $4M investment round led by Runa Capital, with Spintop Ventures joining as a new investor. The investment will provide additional capital to continue transforming and disrupting the transport and logistics industry.
Two new investors joining existing shareholders
Runa Capital is a global fund focusing on software companies, present in Palo Alto, Berlin, Paris, London and Moscow. Spintop Ventures is a Swedish venture fund that focuses on software-based technology companies in the Nordics.
"We feel tremendous confidence in our new, and existing investors. Together they bring a mix of what we need to achieve our vision, to become the world's most desired and transparent marketplace for global container shipping. The new investors bring entrepreneurship, global business networks, experience in digital business models and a willingness to challenge old standards with new technology," says Andreas Wramsmyr, founder and CEO of Adnavem.
"We strongly believe in Adnavem and see high potential in automating such massive and old-school industry such as logistics. Adnavem's team is first to manage and build enough sophisticated automation to completely eliminate the intermediaries and enable full and seamless self-service for the customer. We're confident that Adnavem will become a universal platform for international freight and can set new industry standards", says Dmitry Chikhachev, General Partner at Runa Capital.
"Adnavem has a unique and highly scalable proposition to disrupt container freight logistics and provide high value not only to their customers but also to the other value-adding participants in the container logistics supply chain. The business model is highly scalable making it possible to grow the company in a number of dimensions going forward making it a highly interesting investment", says Sami Niemi, Partner at Spintop Ventures.
Conquering the world of logistics
Adnavem has its base in Gothenburg, Sweden and is currently operating in three countries: China, Singapore & Sweden. The plan is to continue to scale the offering and to expand to new markets.
"New technology and digitized data give us possibilities that were not available a few years back. Today we can take control of the full transportation chain in a whole new way. We can work directly with the logistics suppliers removing intermediates which is what transport buyers in the new digital world demand," says Mattias Sundström, Co-founder and CTO of Adnavem.
"At Adnavem we challenge parts of the freight forwarders work; we do believe that there is room for different types of operators in the massive logistics market. Companies with stable transportation chains demanding efficiency and digital working methods - they come to Adnavem".