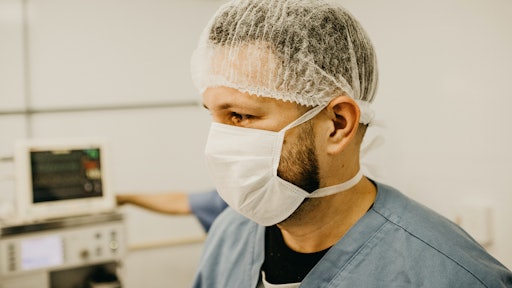 Jonathan Borba from Pexels
Dotz Nano Limited has entered into a commercial agreement with V2Tech Distributors Pty Ltd. (V2Tech), an Australian- based corporation specialising in wholesale distribution, to supply its anti-counterfeiting and tracing capabilities for face masks and other PPE equipment.
Under the agreement, V2Tech Distributors will pay A$528K to Dotz to supply ValiDotz security markers and geo-specified tamper-proof stickers with encrypted QR codes to authenticate an initial order of 30 million face masks for the Australian health sector, government and retailers.
V2Tech will pay Dotz 5 per cent of the contract value within 30 days of the agreement date. The balance will be paid upon delivery by Dotz of the quantity of ValiDotz security markers and encrypted QR codes needed to authenticate the 30 million masks, expected in Q4 2020.
V2Tech will be the sole distributor for two years of Dotz's unique end-to-end authentication solution for face masks in the Australian PPE market, provided the agreed annual sales target for masks is met. Agreement to be renewed automatically as long as these targets are met.
As an incentive, Dotz will grant V2Tech 1.5 million unquoted options with an exercise price of A$0.23 vesting on a pro-rata quarterly basis over the two-year period if performance targets are met, with an expiry term of three years from the date of the agreement. The issue of options will be subject to shareholder approval.
Dotz has signed a A$528K commercial agreement with V2Tech Distributors to mark 30 million Australian medical face masks with its ValiDotz™ security taggants, ensuring authenticity and preventing fraud.
Agreement follows increasing demand for safe and authentic face masks in Australia due to COVID-19 government directives mandating face mask use
V2Tech to pay Dotz 5 per cent of the contract value within 30 days, with the balance expected in Q4 2020 upon delivery by Dotz of the quantity of ValiDotz security markers and encrypted QR codes needed to authenticate the 30 million masks
Face masks are designated for the health sector, government and retailers throughout Australia
V2Tech to be sole distributor for two years of Dotz's unique end-to-end authentication solution for face masks in the Australian PPE market, provided agreed annual sales target is met
Dotz's non-toxic security markers also include encrypted QR codes that can be read with a smartphone app
ValiDotz markers contain multiple layers of security and are virtually impossible to reverse engineer