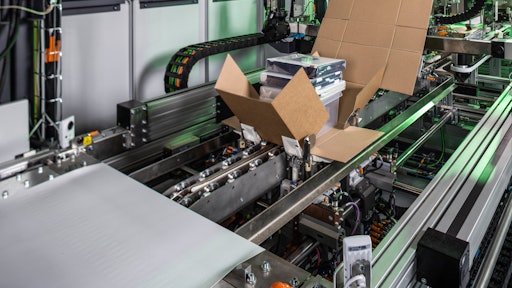 Packaging by Quadient
For the first time ever, Packaging by Quadient, a leading provider of automated packaging solutions, will be featuring its CVP Impack model live at MODEX 2020.
Automated packaging solutions, like the CVP Impack and CVP Everest, optimize order fulfillment, decrease labor costs and reduce package volume for shippers across a variety of industries.
The auto-boxing systems measure, construct, seal, weigh and label each custom single- or multi-item order in a fit-to-size box while eliminating or reducing the need for void fill. Attendees will see how the CVP Impack packs up to 500 parcels per hour and requires only one operator, as it offers 50% reduction in shipping volume and 88% reduction in packing labor.