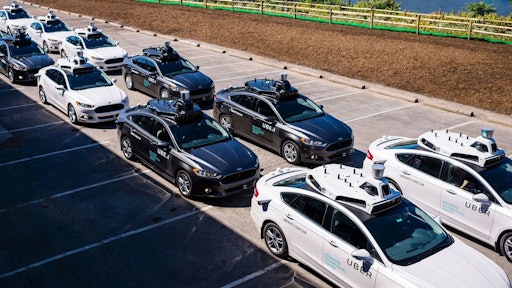 Toyota announced that it will be investing $500 million in Uber to work closely with the company as it continues to develop self-driving technology. According to CNN, Uber will use the money to retrofit Toyota Sienna minivans with its autonomous technology by 2021.
"This agreement and investment marks an important milestone in our transformation to a mobility company," Shigeki Tomoyama, president of Toyota Connected Company said in a statement.
Toyota first moved into the autonomous space in 2015. The company said it would invest $1 billion in the Toyota Research Institute AI lab, and the partnership with Uber is expected to accelerate that effort, CNN reports.
Automakers are still fumbling to develop a secure autonomous technology that'll put them in a leading position within the industry. By partnering with Uber, Toyota can determine how ridesharing works. CNN reports that Uber is the leader in ridesharing, giving it more opportunities to find an audience for autonomous vehicles.
The announcement extends on existing partnership between the two companies. In January, the companies announced e-Palette, an autonomous vehicle concept that could be used for food delivery.
Toyota's investment is an endorsement for Uber's autonomous technology after a pedestrian was struck and killed by one of its cars in March. Since the accident, Uber shuttered its research and development efforts in Arizona and have only recently returned to the streets of Pittsburgh, CNN reports.
Companies in this article