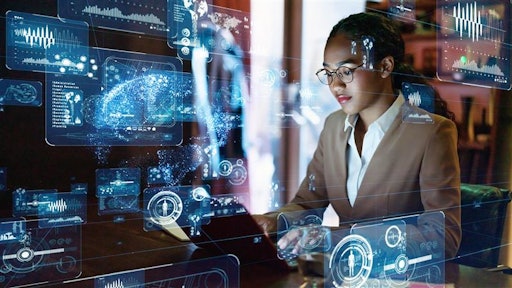 metamorworks/stock.adobe.com
Hexagon announces the acquisition of ETQ, a software-as-a-service (SaaS) quality management system (QMS), which also provides environment, health and safety (EHS) and compliance management software. The acquisition is one of many in the supply chain, more specifically the supply chain technology industry. Hexagon hopes to bring together a suite of data for customers to bridge gaps.
Per PR Newswire:
[

ETQ

] provides the data backbone for automating the collection and delivery of manufacturing quality control data, non-conformance reports, customer feedback and more, providing an enterprise view of quality management across the entire product lifecycle. Its broad portfolio of best-in-class applications comes with out-of-the-box functionality and no-code configurability, enabling customers to tailor the solution to their unique needs and optimize critical business processes to achieve their quality, safety and environmental goals.

ETQ

is expected to generate revenues of around 75 MUSD in 2022 with an adjusted operating margin of over 35%.

ETQ

has been driving its customer base to SaaS, which is expected to account for half of bookings in 2022 and has been growing at a trailing three-year Compound Annual Growth Rate (CAGR) of 60%. Given the strong fit across

Hexagon's

manufacturing and process industries and the significant scope for geographical expansion, the transaction is expected to generate sales synergies of over 40 MUSD, with very strong incremental margins, by 2026.