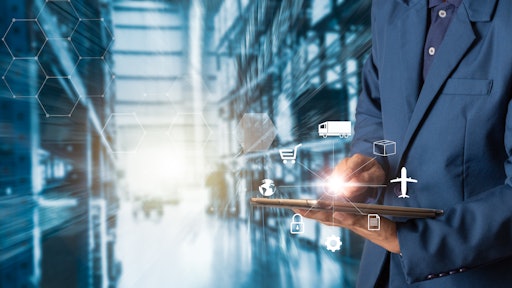 Getty Images
A report from Technavio found that the supply chain management software market will grow at a CAGR of 11% over the next five years.
The emergence of supply chain visibility and event management (SCVEM) software is fueling the growth as it's becoming an integral part of SCM software. The technology allows companies to manage events in different departments, defining important aspects of the entire supply chain. It also enables the management team to make crucial decisions about business strategies to adopt cost-effective measures and improve operational efficiency. SCVEM offers several benefits that include increased labor productivity, improved warehouse space utilization and reduced operational costs.
According to the report, the implementation of blockchain technology in SCM software will have a positive impact on the market and contribute to its growth over the forecast period.
Blockchain continues to be important technology as it continues to prove several uses for various applications. The technology can be integrated with SCM software as it helps in managing a decentralized record of operations and reducing human error and operational costs. It can also streamline, automate and create transparency in the sharing of absolute records. Some other advantages of integrating blockchain with SCM software include improved traceability, real-time tracking, increased security, reduced fraud, automated data flow and reduced paperwork. Hence, the implementation of blockchain technology in SCM software will drive the growth of the market during the forecast period.