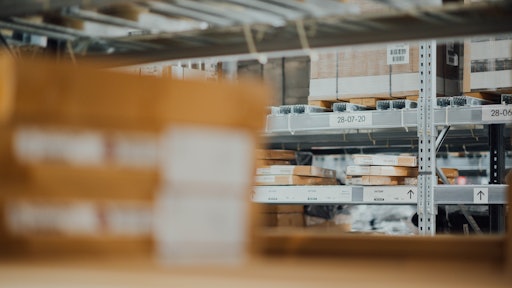 Photo by chuttersnap on Unsplash
Attabotics, a 3D robotics supply chain company, has raised $25 million in a Series B financing round. Participants include Coatue, Comcast Ventures and Honeywell. Forerunner Ventures and Weklund Growth Fund returned as well. The money will be used to support the company's growth, including new hires, scaling manufacturing operations, the development of new technologies and more.
"Supply chain efficiency, particularly relative to improving fulfillment speed and capabilities, is a critical (costly) strategic issue for brands and retailers to address as they struggle to meet the pressures of today's competitive consumer environment while staying profitable," says Eurie Kim, general partner at Forerunner Ventures. "Attabotics provides retailers of all sizes with an innovative back-end system that not only enables them to meet the ever-increasing bar for faster delivery, but also allows them to manage vast inventory assortment and seamless returns, all while allowing the business to focus on its most important job – delighting customers."
Attabotics brings scale and efficiency to supply chains by condensing rows and aisles at fulfillment warehouses into a single, vertical storage structure. Inside, a fleet of robotic shuttles move horizontally and vertically to store and deliver goods to people at the perimeter that pick, pack and ship modern commerce orders.
"We applied the three-dimensional structure of ant colonies into a fulfillment system, built for modern commerce, that is flexible, scalable, and accelerates the shipping and delivery process," says Scott Gravelle, Attabotics founder, CEO & CTO. "Commerce is at a crossroads, and in order for retailers and brands of all types and sizes to thrive, they need to adapt and take advantage of new technologies to effectively meet consumers' growing demands."
The company's all-in-one supply chain system can reduce a retailer's required warehouse needs by 85 percent and accelerate shipping processes to meet expectations. The space reduction allows retailers to place warehouses closer to cities for quicker delivery times and leverage existing back-of-house capacity to create mini-fulfillment structures.