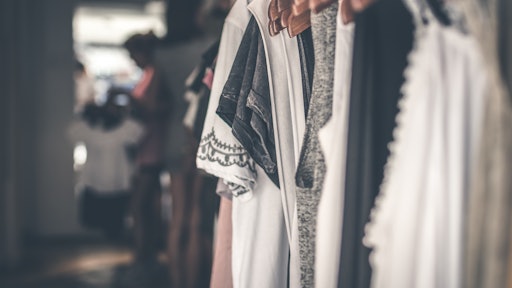 Photo by Artem Beliaikin from Pexels
The fashion industry has a notorious reputation for having an unsustainable supply chain, with at least a half a million tons of nonbiodegradable mirofibers reaching the oceans every year.
To address oversight in the industry, Google is building a Google Cloud data nalytics and machine learning service that will allow brands to have a more comprehensive view into their supply chain, specifically at the level of raw production.
According to Venture Beat, the company is working with fashion, brands, experts, NGOs and industries bodies to create an industry-wide tool that will determine the impact of raw materials production and the impacts of regions where they are produced. Stella McCartney was named its first partner in the project.
"At Stella McCartney, we have been continuously focusing on looking at responsible and sustainable ways to conduct ourselves in fashion; it is at the heart of what we do," says McCartney in a statement. "We are trying our best — we aren't perfect, but we are opening a conversation that hasn't really been had in the history of fashion."
The tool will target "Tier 4" production of cotton and viscose as cotton accounts for 25 percent of all fibers used by the fashion industry and viscose is often linked to deforestation.
"Now more than ever, the fashion industry is heeding the call to sustainability. Its environmental impact is significant and growing — among other statistics, the fashion industry accounts for 20 percent of wastewater and 10 percent of carbon emissions globally," Good Cloud head of retail Nick Martin said in a statement. "We hope that our experiment will give fashion brands greater visibility of impact within their supply chain and actionable insights to make better raw material sourcing decisions with sustainability in mind. "