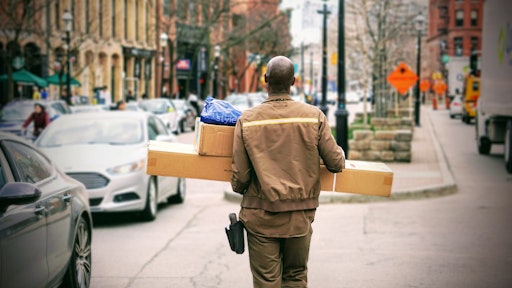 Unsplash
As e-commerce grows, UPS is playing a greater role in the movement of goods. To become more efficient, the company is partnering with Google Cloud to help sift through massive amounts data to select the most efficient and cost effective route.
By using the technology, UPS was reportedly able to design routing software that tells the delivery driver exactly where to go, according to a Google blog post. The software saves the parcel-delivery company upwards of $400 million a year and reduces fuel consumption by 10 million gallons a year.
"We're grateful for the opportunity to collaborate with great partners like Google in a way that lets us use our joint expertise to bolster visibility across supply chains around the world," Juan Perez, chief information officer at UPS said at the Google Cloud Next '19 conference last month.
In addition, Google Cloud will also help UPS power the most precise and comprehensive forecasting, allowing capacity to run machine learning models across 1 billion data points per day, including package weight, shape and size and facility capacity across the network, according to the blog post. This will help inform UPS on how to load delivery vehicles, make operations adjustments and minimize forecast uncertainty.