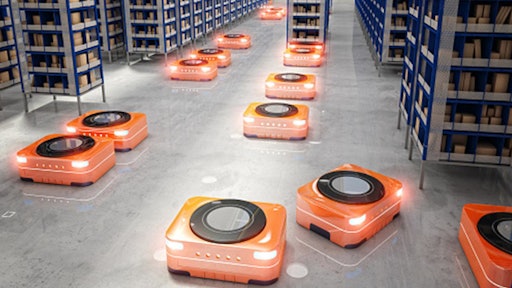 Amazon is reportedly hiring less workers this peak season, raising questions if the company is growing its warehouse automation practices.
IoTNews reports that in the last few years, Amazon has brought in upwards of 120,000 season employees to help accommodate the Christmas rush. However, the number has dropped to a mere 100,000 this year.
Automation has become common within Amazon's warehouses, allowing the company to hire fewer human workers. The e-retailer bought Kiva Systems in 2012, a robotics company responsible for the orange robots Amazon has used in its warehouses since late 2014. IoTNews reports that the robots help reduce the time it took for human workers to sort, pick, pack and ship deliveries, saving the company $2.5 billion.
Amazon denies that automation will replace human workers, instead insisting that jobs created by artificial intelligence will balance out those it destroys.
A concern among individuals is that the jobs that are created will be out of reach of many workers that are currently employed by the company, IoTNews reports. Reskilling initiatives will be needed to prepare the workforce for the future.
However, too much automation may not be a good thing in the warehouse. Recently, a machine punctured a can of bear repellent in an Amazon fulfillment center in New Jersey, sending 24 people to the hospital.
Companies in this article