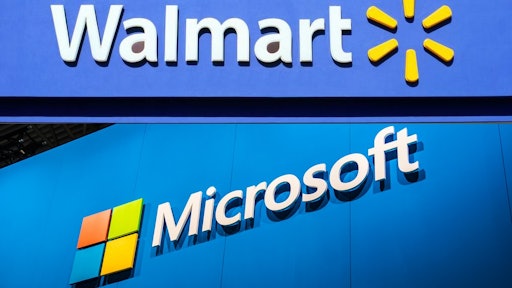 Walmart and Microsoft are teaming together to develop cloud services that will be available early next year. The services will focus on IoT and IT modernization.
According to a blog post from Microsoft, the move builds on a partnership that the companies made earlier this year to develop cloud services for retail companies wary about working with Amazon Web Services.
Amazon is a common competitor for both Walmart and Microsoft. This last year, the companies have made extensive efforts to position itself above the company. Microsoft has delved into becoming a leading provider for cloud services for industrial and smart building developers while Walmart has developed new products and services.
The cloud services group, located in Austin, Texas, will also work on migrating older business applications to follow new cloud-native philosophies to help the companies save money on legacy equipment and infrastructure.