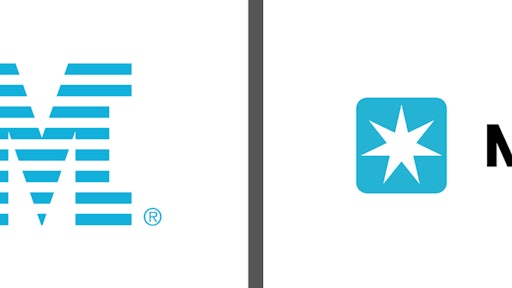 IBM and Maersk are struggling to get enterprises to sign on to use TradeLens, the companies' distributed ledger technology platform for supply chains.
In the 10 months since Maersk and IBM have been working together on TradeLens, the network has only had one other carrier, Pacific International Lines, to join the platform.
One company is not enough, and those involved recognize that.
Coindesk reports that TradeLens is designed so that Maersk's rivals will act as "trust anchors" and run full blockchain nodes on the network. The ledger will manage cargo as it transfers to different carriers and maintain inventory across all of them.
Getting competing companies to work together is crucial to make blockchain work, Coindesk reports. With companies like CMA CGM and Hapag-Lloyd publicly dismissing the solution as "unusable" limits the number of companies that would be willing to join.
However, TradeLens has attempted to address the collaborating problem by calling the arrangement a "joint collaboration" in order to appear more neutral though the companies will still have full and equal rights to the intellectual property.
Another challenge that TradeLens face is that it's not the only blockchain solution offered to carriers. According to Coindesk, Accenture has teamed up with APL and Kuehne + Nagel to test a blockchain platform involving AB InBev and a European customs organization.