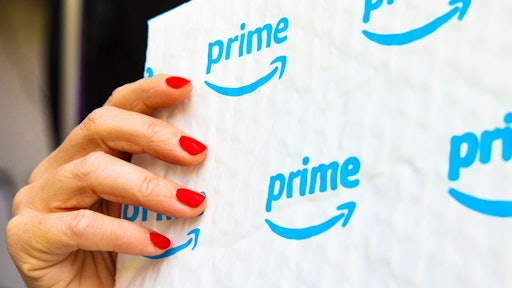 Nearly 1,800 Amazon workers in Spain went on strike during the first day of Prime Day, Amazon's biggest shopping day of the year, the Washington Post reports. Thousands of employees in Germany are expected to walk off on Tuesday as well. According to the Washington Post, the employees are calling for better working conditions, pay and health benefits.
Since starting four years ago, Prime Day has brought in billions in sales for the company. When the sale kicked off at Monday at 3 p.m., Amazon's website and mobile app crashed for 45 minutes. According to the Washington Post Prime deals are only promoted for a set window of time, so with the outage customers lost out on deals and brands lost out on making money.
The glitch and the worker strikes are creating a spiral of bad press for the e-commerce giant for the annual event that the company has been promoting for several weeks.
The strikes highlight an ongoing challenge for the company, however. Lately, Amazon has been the subject to scrutiny over its hiring and labor practices at a time when its looking to add thousands of new warehouse workers. Though, Amazon has a long history of shutting down unionization efforts in the US, unionization is more widespread in Europe.
A spokesperson for Amazon has said that the company is committed to providing workers with positive working conditions.
The Washington Post reports that social media users have been urging consumers to boycott the company until workers receive better conditions. Advocacy groups in the US are also planning several protests outside of Whole Foods Market locations to protest the sale of Nazi, Confederate and white nationalist merchandise through Amazon's marketplace of third-party sellers.
it is too soon to tell how the workers' strikes will affect shipments in Europe. Amazon has said that the company is making it a priority to serve and keep customers' delivery promises.