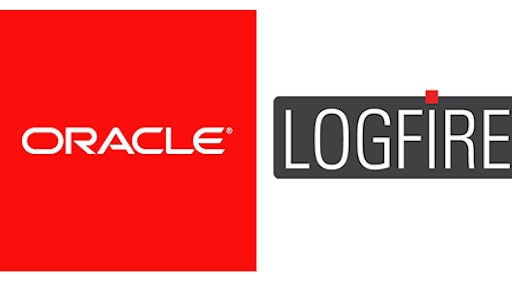 Oracle said that it acquired LogFire, a company that provides a cloud-based service organizations can use to manage their product inventory. Terms of the deal weren't disclosed.
The LogFire service will remain available for now. The team will join Oracle's supply chain management cloud division.
"Supply chain organizations are under enormous pressure to capitalize on evolving business trends, such as omnichannel fulfillment, integrated logistics and dynamic sourcing, while simultaneously increasing efficiency and reducing costs," Rick Jewell, senior vice president for supply chain management applications development at Oracle, wrote in a letter to customers. "To meet these challenges, Oracle Supply Chain Management (SCM) Cloud offers a broad suite of innovative applications that enables organizations to modernize their supply chain processes. The addition of LogFire will complement the logistics functionality of the Oracle SCM Cloud by adding cloud-based warehouse management capabilities."
LogFire started in 2007 and is based in Atlanta. LogFire has more than 40 customers, including Glad, Ryder and Sears. The service manages products for more than 250 stores, with 54 million transactions so far in 2016.
To read the full story, please click here.
Companies in this article