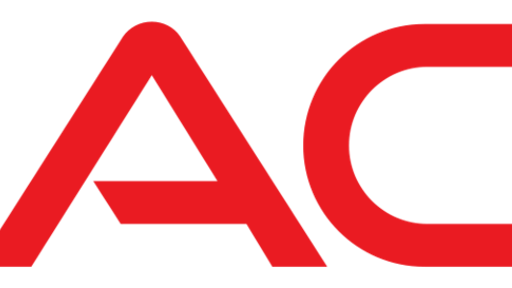 To help organizations meet rapidly changing business demands, Oracle today announced significant expansions to Oracle Supply Chain Management (SCM) Cloud. Part of Oracle Cloud Applications Release 13, the latest release of Oracle SCM Cloud delivers a comprehensive, next-generation supply chain platform that enables organizations to embrace outside-in demand driven processes and capabilities without the complexities and constraints of traditional supply chain architectures. The new release includes a number of innovative solutions, including supplier collaboration, quality management, maintenance, sales and operations planning, demand management, and supply planning, as well as expansions across all existing solutions.
To successfully manage accelerating technology, business and industry changes, organizations must rethink traditional supply chain systems to make them connected, agile and customer-oriented. The latest release of Oracle SCM Cloud empowers organizations to meet these changing market needs and customer service requirements by supporting demand-driven, aligned and digitally connected business models. As a result, organizations can improve customer service and customer-direct channels, while facilitating increased margins, reduced inventory costs and minimized supply disruptions.
"Business leaders recognize the undeniable benefits of digitizing core business functions like the supply chain, yet many still struggle to maintain outdated supply chain systems that are designed for the problems of the past – not the challenges of the future," said Jon S. Chorley, chief sustainability officer and group vice president of supply chain management product strategy at Oracle. "Oracle SCM Cloud is built from the ground up for the cloud in order to support current and future business challenges. These enhancements go broader and deeper, demonstrating our commitment to supply chain excellence, which includes delivering the visibility, insights and capabilities organizations need to successfully balance supply and demand across increasingly complex global supply chains."
With the latest release of Oracle SCM Cloud, Oracle is significantly expanding the industry's broadest cloud-based supply chain management suite. This release includes the introduction of six new applications and hundreds of new capabilities that support demand-driven business models with modern end-to-end supply chain best practices, as well as user experience enhancements, including infolets. The six new products included in the latest release of Oracle SCM Cloud are:
Oracle

Sales and Operations Planning (S&OP) Cloud: Executes strategy consistently with enterprise-wide alignment and visibility for growth and profitability, helping organizations achieve business goals by quickly evaluating and acting on plans. Organizations can benefit from aggregate planning with social collaboration and S&OP process management by aligning sales and operations to enhance decision making using embedded analytics.

Oracle

Demand Management Cloud: Enables organizations to achieve business objectives by optimizing new product introductions, improving decision making and synchronizing cross-functional demand plans. Organizations can improve demand visibility, manage demand variability and accurately sense, predict and shape customer demand.

Oracle

Supply Planning Cloud: Adapts quickly to fluctuating demand with the ability to plan for multiple manufacturing and fulfillment strategies in real time, including planning global supply chain activities, monitoring and prioritizing problem areas, and evaluating and executing the actions that will have the greatest impact. Enables greater agility with a comprehensive Genealogy and Installed base system that tracks as-built details and is leveraged by Maintenance Cloud and the new Service Contracts Cloud.

Oracle

Supply Chain Collaboration Cloud: Supports increased business velocity by enabling organizations to plan, manage and collaborate with suppliers and contract manufacturers more efficiently. It enables organizations to benefit from integrated planning, orchestration, visibility and execution to better transact with trading partners, collaborate on order forecasts and manage exceptions, track production processes more effectively, and gain control over outsourced operations.

Oracle

Quality Management Cloud: Delivers exceptional product quality to protect organizations' brands with the combination of collection, analysis and action. Enables organizations to drive best practices from issue to resolution by providing a comprehensive and integrated solution for auditable, closed-loop quality management.

Oracle

Maintenance Cloud: Enables improved return on capital and lower costs with the ability to better maintain enterprise assets. Helps organizations to achieve efficient and productive maintenance operations. Organizations can leverage complete integration of maintenance, supply chain and financial applications to transform asset maintenance from a complex and expensive process into one that can open up the ability to gain a competitive advantage.
In addition to these new products, existing Oracle SCM Cloud modules have been significantly enhanced. Highlights include:
Information-Driven Navigation: All user functions are now accessible through role-specific dashboards and landing pages composed of analytic infolets that highlight issues and direct users to relevant actions.
Inventory: Ability to source all requisitions from internal warehouses.
Manufacturing: Full support of outside processing.
Mobility: A new mobile application to collect and vote on product innovation ideas.
Order Management: Integration with

Oracle

Configure, Price and Quote (CPQ) Cloud and the ability to use the SCM Configurator within CPQ.
User Experience: Completely redesigned self-service procurement constructed around the familiar shopping cart experience.
Companies in this article