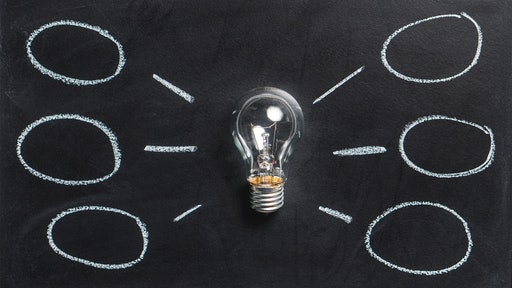 Pexels
Even before the global pandemic, there was growing pressure on business leaders to inject greater agility into their operating models and deliver a better experience for their stakeholders. The unprecedented disruptions in 2020 and continuing today acted as a wake-up call for executives to immediately shift their focus to how they could achieve unprecedented levels of adaptability and resiliency­—something only possible by accelerating their digital transformation. What was once merely important has now become an imperative.
For value chains to be adaptive and dynamic, businesses need to have the intelligence to respond immediately to external and internal changes. The disruptions this past year illustrated more starkly than ever how the automation of core processes, utilizing advanced technologies like artificial intelligence (AI), is critical to achieving better and faster results. Procurement must act as a key enabler of this transformation, driving new levels of business performance by reimagining current capabilities and embedding analytics into business processes so users can access the insights and information in a way that is intuitive and easy to act upon.
The path to more adaptive value chains
Dynamic decision-making. An agile, flexible organization is able to anticipate and act decisively when change is needed and even before it may be required. Flexibility also means adopting innovative practices and identifying market opportunities before the competition. Leaders who demonstrate these combined traits are reshaping the future of procurement, delivering unprecedented value to their businesses in the following ways:
· Having immediate access to best-fit suppliers for all services and goods
· Providing a seamless, self-serve experience for business function stakeholders
· Streamlining communications and collaborating with suppliers
· Capturing supplier performance feedback to inform future decisions
· Releasing talented procurement resources to address prescient new issues and opportunities
Responding dynamically and rapidly to these external and market changes across the value chain, with a focus on innovation, is how agile companies gain competitive advantage. According to McKinsey's Global Survey on AI Adoption, in supply chain management, 14% of businesses reported cost decreases of more than 20% from AI adoption, whereas 16% saw cost decreases between 10-19%. At the top end, 13% of companies said that revenue growth from AI adoption was greater than 10%, whereas 22% of respondents saw revenue increases between 6-10%.
Smarter sourcing processes. To be truly agile and adaptive, business users must have immediate access to the information they need delivered in a way that is intuitive and seamless. Technologies, like AI and machine learning, facilitate this, allowing employees to be more efficient and reallocate their time to other high-value activities for the business. Transformative procurement leaders are using innovative technologies to manage and mitigate risk, automate and bring value to more manual processes, and identify new market opportunities.
Workforce for the future. To succeed in this new agile, flexible and technology-enabled environment, both the structure and the composition of the procurement workforce must change. Procurement teams today require a different skill set and background. Elevated talent models must identify and develop uniquely human skill sets such as relationship management, consulting, problem-solving, supplier innovation and category strategy development. Procurement talent should be less focused on transactions—even complex transactions such as sourcing and negotiation. In this new adaptive model, team members may come from sales, research and development, or strategy teams as much as the more traditional finance and supply chain backgrounds.
Preparing for tomorrow today
Procurement leaders know they need to build adaptability and resiliency into their operating model to respond effectively to future challenges and maintain a competitive edge. Utilizing new technologies such as AI and machine learning, along with upskilling the procurement workforce, provides flexibility, agility and intelligence across the value chain. Companies who make this investment now will be best positioned to minimize future disruptions and deliver long-term growth and value for their customers, stakeholders and suppliers.