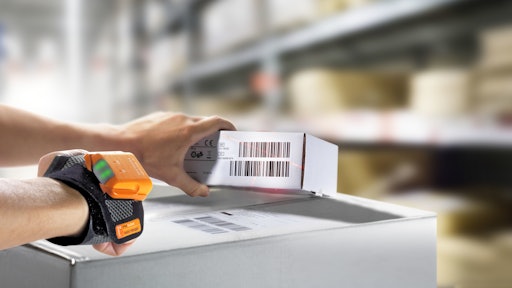 ProGlove
ProGlove developed ProGlove Insight, an entire ecosystem of solutions to improve efficiency on the shop floor while strengthening the role of the human worker.
ProGlove Insight is said to be an API-first platform, a one-stop-shop to improve workflows and processes by leveraging device data and time motion studies. It also eliminates the restrictions of workstation silos and provides an overview of a business' entire warehouse process.
"It is safe to assume that 70% of the added value on the shop floor is created by the hands of human frontline workers," says Andreas Koenig, CEO at ProGlove. "That's why we need means to optimize processes while strengthening the role of the human worker. ProGlove Insight is an amalgam of device management, advanced analytics and the human digital twin that strikes the right balance between business needs and worker wellbeing. We look upon this as a responsibility we have to pioneer a pathway to a future that comes with opportunities for everyone. ProGlove Insight is our contribution in that regard.
From PR Newswire:
ProGlove Insight safeguards frontline workers by measuring the time it takes to complete tasks and providing data related to recurring errors in production.
ProGlove Insight enables businesses to visualize shop floor activities and drill down to individual workstations and devices to compare processes.