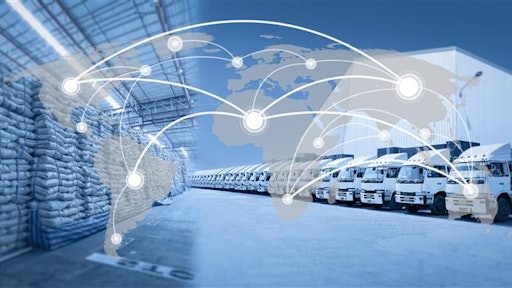 kamonrat- stock.adobe.com
Supply chains are the enablers of commerce in today's increasingly connected world – they should be strategic, a vital business function, a revenue driver and competitive differentiator. From end to end, digital reinvention across the supply chain is now a necessity. With seismic changes occurring across every industry over the past 12-18 months, supply chains will only make it through to the last mile by prioritizing digital transformation.
There's no better evidence for the importance of supply chain transformation than the magnitude of disruption since the beginning of the pandemic. A late 2020 Gartner survey showed that nearly 70% of companies surveyed accelerated their digital roadmaps during the pandemic. That being said, according to a separate study by Everest Group, nearly the same proportion – approximately 68% of organizations – fail to report positive returns on their digital investments. With such a large number of organizations driving digital transformation forward, why do supply chain transformations fail at such a high rate?
Reason No. 1: Lack of project governance
To ensure the end state vision becomes reality, aligning stakeholders with business priorities is the first step to defining a digital roadmap. Without a unified vision, the "why" behind transformation can easily get lost in conflicting goals and execution tasks, making the lack of project governance today's most common pitfall to digital transformation.
Governance is a system of record that aligns strategic business priorities across leaders. It's not uncommon that the priorities of the CIO will differ from those of a COO or CSCO. With project governance, the "why" can be clearly defined and applied to functional use cases. This pragmatic and agile governance approach helps refocus priorities and pursue the critical activities needed to meet business objectives. Once completed, organizations can invest in the technical and data requirements for a quick ROI. This not only speeds up time-to-value but improves the probability of success with a clearly defined end-state vision.
Reason No. 2: A deficit of talent
Opportunities to innovate often require a pilot. Organizations are rushed to flesh out ideas and digital capabilities, but ultimately fail to implement them at scale across the enterprise. This is a result of a divide between digital capabilities supporting the pilot and the capabilities available to support scaling it.
What's keeping organizations from scaling pilots successfully? A 2021 survey of supply chain professionals by the Council of Supply Chain Management Professionals (CSCMP) found that 41% of respondents felt a deficit of talent and skills was the greatest obstacle to their digital transformation initiatives—a concerning statistic when faced with the extensive challenges posed by digital transformation.
In this unique, but also common case, the remedy is to seek out third-party vendors to close gaps between functions, help nurture pilots internally and execute their future-state vision. With an external partner, organizations can successfully adopt and scale digital capabilities while protecting capital and internal resources.
Reason No. 3: The wrong approach
As witnessed throughout the pandemic, organizations that try to cheat digital transformation by adopting the next shiny object often come up short. As leaders realize the need to embrace change and ensure success from digital transformations, the right approach becomes imperative.
A complete digital transformation is a multi-year project, but to mitigate risk and unlock value, an iterative, agile approach is the best method for success. This means once business priorities are aligned, pursuing smaller pilots based on low, medium and high value helps ensure the greater transformation roadmap is adopted and embraced without resistance. Quick, incremental wins help facilitate enterprise-wide change by demonstrating the benefits of digital transformation to senior-level stakeholders. At the same time, implementing smaller projects help organizations sense strategic opportunities and necessary pivots as it tests, learns and adapts in real time.
Keeping the pace with change
The ripple effects of the pandemic will continue to redefine our world likely for years to come. As businesses continue to evolve their supply chains, they will be defined by new, digital qualities and their responses to ever-changing circumstances. By identifying and addressing these key pitfalls to digital transformation, organizations can actualize a future-ready supply chain, build a competitive advantage and capture crucial market share. Forward-thinking leaders embracing bold business models and emerging technology will ultimately keep the pace with change.