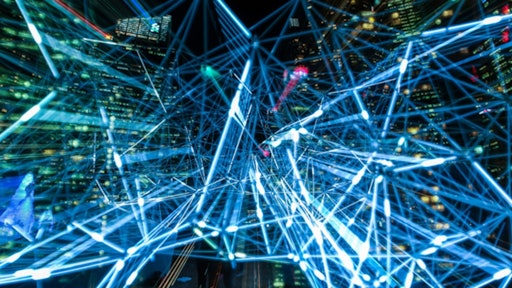 Pexels
The Coronavirus disease (COVID-19) pandemic shook the global supply chain as out-of-stock paper products, buying limits for cleaning supplies and other critical delays revealed an instability that could no longer be repaired with old strategies. The technology and data to understand supply chain weaknesses is available via sensors, digital twins and geospatial analytics, yet many companies have not invested in long-term resilience strategies. In many cases, strong leadership is needed to drive the change we need.
Now the spotlight has turned to distributing COVID-19 vaccines around the globe. People want to know where vaccines are being shipped, how many are being shipped, how many are available and when they can be expected. In short, we are once again experiencing the impact of a supply chain in urgent need of overhaul.
A company can no longer succeed at commerce—or logistics, distribution and supply chain management for that matter—without location intelligence. Three of the most important words in commercial real estate have always been "location, location, location," but the reality is that location, broadly understood, has always been key to every commercial business. This emphasis on location underscores the shift toward geospatial thinking.
Location intelligence from smart maps and dashboard apps delivers valuable insight for planning, and real-time alerts when disruptions occur. Executives and supply chain managers need this level of intelligence to identify and analyze opportunities, and to be more agile. This same data-driven capability helps model buyer behaviors geographically so companies can adapt their operations as changes occur. And, it provides visibility to ensure ethical, sustainable supply sources.
Rising demands for traceability of products and services is another area where location intelligence can strengthen supply chains. For partners, regulators, and increasingly selective consumers, companies can offer transparency into the way they run their business—essential for brand health, legal compliance and operational logistics.
Location is the thread linking all elements across a supply chain – from component supplier, to factory or farm, to container, to truck, to store, and in some cases, to how it is used and serviced over its lifecycle.
A digital twin of the supply chain
In the modern world of commerce, the supply chain is always on, always connected and always producing data. To succeed in this environment and to leverage that information for maximum value, companies are applying the digital twin concept to their supply chains.
A digital twin is a virtual replica of physical assets, processes and systems. As physical conditions change, the digital twin logs those changes in real time -- whether it's a shipment of sub-assemblies delayed by a parts shortage, a delivery truck waylaid by a traffic hazard, a distribution center's operations threatened by extreme weather or a service provider completing a maintenance job.
The digital twin allows an organization to quickly and continually fine-tune its live network while collecting streams of data for further advanced analytics.
Click here to hear more about digital twins in the supply chain:
Predictive modeling
Shipping and traceability are critical in the logistics business, and location intelligence is the connective thread to uncover hidden patterns that help organizations see the best operational models. This modeling functions almost as a kind of forecasting technology.
In addition to predictive capabilities, location intelligence can help businesses adapt to complex and unforeseen obstacles along the supply chain.
Adaptive supply chain planning
Adaptive supply chain planning is about tracking the operational status of hundreds of planes and the parts that ensure their readiness, ranging from rivets that cost pennies to million-dollar engines. This also means having the ability to efficiently respond or adapt its delivery schedule to unplanned service needs, preventing issues that could unintentionally ground an aircraft.
The New Normal is that there is no normal
As the global supply chain ecosystem grows in complexity, while weathering perpetual disruptions, businesses that have mastered their own operations are embracing one key lesson -- real-time digital awareness informs the best physical response. This is achieved by not replacing one format (physical) with another (digital), but by unifying them; by not relying on historical experience, but on real-time data; and by using advanced analytics to build a single, holistic logistics and supply chain view. Success will depend not just on "going digital," but on embracing the technologies, methods and skillsets of digital twin, location intelligence and geospatial thinking.