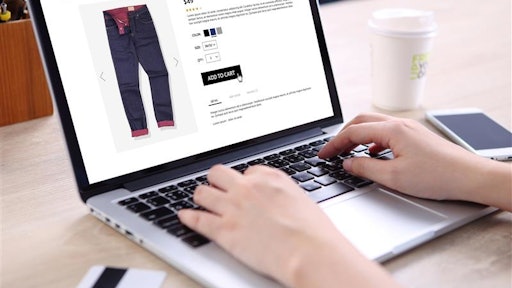 Vividz Foto
Between the Coronavirus disease (COVID-19) pandemic, global economic downturns, forced shutdowns, election chaos and supply chain disruptions, many segments of the manufacturing and distribution industries experienced a steep and exceptionally high-profile decline in 2020.
Pundits continue to opine that many small businesses may never recover.
While it's true that segment recovery is uneven and larger organizations have fared far better than small to mid-sized businesses (SMBs), most SMBs have weathered the worst of the storm and with a few innovations, can come back stronger than ever before.
If you make cleaning products or toilet tissue, you're probably fine. If not, you may be dealing with uncertainty; the clearest and most profitable path forward is understanding that in order to grow, you need a growth solution that includes new sales channels, and that means changing your business model to pivot in the face of adversity.
Can ERP change the trajectory of your business
Most businesses plan for resource and process disruptions, but you may not recognize all of the business model continuity challenges and roadblocks that can present themselves. Business continuity challenges were accelerated by the pandemic via supply chain disruptions that many businesses could not see because they didn't have the tools they needed to provide comprehensive supply chain visibility.
Accelerating the adoption of a digital enterprise resource planning (ERP) solution helps small businesses pivot and maintain a healthy, flexible business model amidst global supply chain disruptions.
ERP is a customizable growth solution that supports sales goals by opening new sales channels and helping better manage customer relationships. Key performance indicators, like revenue per customer, top sales by team member, top sales by product, on-time deliveries, accounts payable aging and profit margin per product deliver crucial visibility into the most important profit metrics your company needs to measure and adjust.
For instance, e-commerce trends have been on manufacturer's radar for nearly a decade, but the pandemic fully accelerated e-commerce adoption.
E-commerce opened new sales channels and changed the product path to market for small businesses – that's an exceptionally good development for manufacturers and distributors who are prepared to take advantage of it.
Modern ERP technology – digitization via robust, modern ERP – is a huge part of taking advantage of e-commerce and other go-to-market strategies.
ERP delivers a strong foundation for small business owners to leverage their data:
Real-time insights allow pivots for inventory management and supply chain challenges.
One business system for stakeholders as a single source of truth.
Manage large volumes of data – nothing falls through the cracks.
Revenue and profit improvements based on accurate information – not gut reaction.
Innovative, responsive system to address the unique challenges of manufacturers and distributors.
Profits are primarily defined by products, people and processes; ERP increases profitability by improving productivity – reducing the layers of less valuable activity, resource uses and processes to open new sales channels, control inventory management and speed time to market for every product.
What is modern ERP
Manufacturers have hundreds of choices when it comes to software solutions, but they are not all created equally or designed with the unique needs of manufacturers in mind.
Manufacturing is a unique and specific kind of project management that requires the ability to measure the impact of outside forces on supply chain and inventory. For example, what if the size of your average order decreases, but the number of orders increases. How does that impact your resource utilization and production schedule?
ERP delivers innovation, so you don't have to guess – you know what's next. It's customizable with flexible deployment options (on-prem or cloud), it's an out-of-the-box growth solution that's simple to deploy with little to no downtime for teams in the executive office or on the shop floor.
Modern ERP is flexible – it provides opportunities for your business to pivot to e-commerce and new production and inventory management strategies to quickly embrace market shifts and avoid disruptions. It's faster – faster inventory turn, faster process cycle, faster customer response times, faster and better insight into costs and performance of people, product and processes.
Tighter supply chain management, operations, logistics, procurement
Key Performance Indicators (KPIs) to summarize the most crucial metrics
Focus on project management
Supply chain visibility
Streamline and enhance regulatory compliance
Integrated systems like material requirements planning (MRP) and master production scheduling (MPS) provide the tools you need to manage costs, plan by product line and work to a specific sales forecast, delivering the visibility to streamline purchasing and production, maximize your time and money and know what you need before you need it.
Find it
Inventory/quantity on hand (QOH)
Multi-locations in warehouse
Multi-warehouse inventory
Shipping/receiving
Warehouse transfer orders
Tie it all together
Bills of Material (BOM)
Master production schedule
Multi-level MRP
Purchase orders
Reporting/KPI dashboards
Sales order reservations
Work orders
ERP connects all systems and helps you understand data, so you can use it as a competitive advantage – access and collaboration across teams, so you have the business intelligence you need to measure past performance, adjust and increase productivity and profitability.