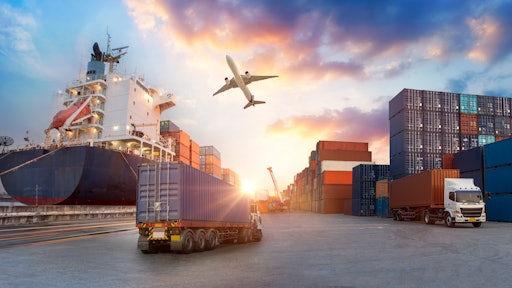 Travelmania/stock.adobe.com
*This content is sponsored by SAP*
Only a few weeks ago, all eyes were on the sky as the world experienced a rare solar eclipse. Metaphorically speaking, modern supply chain organizations have plenty of concerns regarding natural and other disruptive events totally eclipsing operations for even a few hours, much less days, months, or even years (think COVID). Therefore, building a more resilient, agile, and sustainable supply chain has become a common cause among industry participants. And next-generation technology is making it more than possible.
One leading biotech firm in particular is keeping its eye on a guiding North Star characterized by seamless collaboration among suppliers and trading partners to improve speed, agility, and resilience in the face of inevitable uncertainties. Amgen, a values-based biotech firm rooted in science and innovation to produce medicines for patients with serious illnesses, will be sharing how they are expanding capabilities to create supply chain agility and reliability in an upcoming Supply & Demand Chain Executive webinar. The presentation will explore how SAP Business Network, automation, and business intelligence is helping Amgen become the "customer of choice" in a highly competitive marketplace.
Expert Insights Guide the Way
Tiffany Cavallaro, executive director of external planning and delivery for Amgen, will join Sudy Bharadwaj, global vice president of strategic engagements for SAP's intelligent spend and business networks solution area, in a case discussion focused on how to think through objectives, define outcomes, and set metrics that ensure results.
Webinar attendees will explore the challenges organizations experience in today's environment when it comes to meeting supply chain demands in a global market that is often fragmented and unpredictable. Our presenters will demonstrate how working with and, more importantly, collaborating with your suppliers can potentially establish proactive relationships that future-proof the business.
According to Sudy, "improving the velocity, variety, and richness of your information can set you apart from the competition and establish what you need to flourish under any conditions."
By velocity, he means the magnitude and direction of goods flowing through the supply chain. Understanding how much of one product needs to be at each location in time is a major piece of the puzzle.
Variety speaks to the diversity of products involved in satisfying orders. Maintaining the right amounts in the right places at the right time keeps deliveries – and promises – on track.
Lastly, richness blankets the multidimensional characteristics of the global supply chain network, including suppliers, partners, carriers, customers, products, locations, volumes, schedules, and changes at any moment in time.
Amgen has built a strong and adaptable supply chain, leveraging a multi-enterprise business network to enhance its transparency and visibility for better forecasting, planning, and ability to respond ahead of and during inevitable disruptions.
Prepare for Launch
Plan now to attend "Building a Future-proof Supply Chain: Lessons from a Leader in Life Sciences," scheduled for Tuesday, November 7, 2023 at 10:00 a.m. CST. This one-hour webcast will offer:
Insights into what truly adds value to your operation and how to mitigate value leakage at any place and time.

Real-world examples of building a more resilient, agile, and sustainable supply chain with learnings from Amgen's transformation journey.

How to develop a more transparent and visible supply chain incorporating business analytics and AI.

Pragmatic steps you can take now to complete the process, from establishing your own North Star to implementing the change with speed and efficiency.
With the next dark cloud looming just over the horizon, there is no better time to get informed. Learn what it takes to build a more cost-effective, efficient, and resilient supply chain – and eclipse the competition by remaining true to your North Star. Visit Supply & Demand Chain Executive now and register for the event.