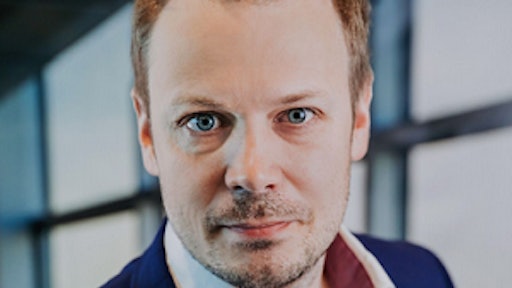 Today's consumers have come to expect user-friendly interfaces and an exceptional experience with each technology-based interaction they have. On its own, simply having a sleek and easy-to-navigate interface just doesn't cut it anymore.
Many companies have already done a great job at figuring this out. Companies like Uber, Netflix and Amazon have user-friendly interfaces that go beyond by recommending destinations, movies and products based on previous user history and behavior, while hosting support teams that can be reached easily and quickly when needed.
It's no longer about delivering the perfect app, it's about having the perfect experience. That means having technology that understands the user, meets them where they are, and adapts to them. It's no surprise the majority (81 percent) of marketing leaders expect that their companies will be competing mostly or completely on the basis of customer experience within two years.
The Forgotten Procurement Tech User
These trends aren't unique to consumer tech. We need to remember that business tech users are still "users" too, and they also need a robust user-friendly technology experience that's more than just a good interface. The procurement technology experience is no exception.
The ultimate end goal for any procurement function is to enable users – that is, employees within the organization who need to purchase something – to get exactly what they need quickly and easily, through approved channels, by approved suppliers and at the approved price. E-procurement solutions can make this possible, but in order for them to truly make lives easier for both users and procurement professionals, they must be used each and every time. However, users will only adopt e-procurement 100 percent of the time if it provides that perfect experience they've come to expect.
The most effective, cutting-edge e-procurement solutions accelerate beyond "user-friendly" and create an experience that feels integrated, engrained and natural. Let's look at the top three ways this experience can manifest.
Finding what you need quickly and effortlessly
When consumers look to book flights, for example, websites like Expedia present options based on the user's departure and arrival locations, different flight times or layover options and prices from different airlines. In order to help consumers find what they want quickly and avoid feeling overwhelmed by an endless list of search results, the website has a number of filter functions, enabling the user to narrow their search to find what they need.
Likewise, for employees looking to make a purchase, it's easy to feel overwhelmed by a vast variety of choices presented for just one product, and they might not always know how to identify the most cost-effective option that complies with vendor and pricing policies.
Leveraging a flexible product master data model on the back-end of e-procurement solutions allows the procurement department to model a database of critical products. Moreover, algorithms powered by artificial intelligence (AI) can then select or suggest the best option within the database based on various factors, such as price of day, delivery reliability and location. In other words, users can be guided to purchase goods and services from preferred vendors that comply with the organization's policies and realize cost savings, all while simplifying the buying process for the end user.
In addition to having a master data model for catalogs and smart algorithms that can guide buyers to what they need to purchase, it's crucial to leverage advanced search capabilities so users can find what they need quickly and effortlessly. Intelligent search functions that support dynamic filters to flag certain products based on certain criteria enable users to find the right product easily each time, promoting effectiveness in procurement while also making the ordering process as simple as possible for the end user.
Speeding up approvals
Today's consumer technology has created expectations for getting what we need instantaneously. From the ability to search just about any question on Google, to ordering a ride via Uber, users are accustomed to receiving immediate responses and transparent updates from everyday technology.
This sort of speed is crucial for the procurement experience as well. In order for users to get the items they need quickly, they require fast approvals on purchase orders (POs). Historically, linear approval workflows, where each step is dependent on previous steps for an entire order, have slowed the entire process down. This tedious experience often leads users to start purchasing outside the system (otherwise known as "maverick spending") to get what they need more quickly and easily.
Modern e-procurement systems should leverage automation-driven technology that can transform and speed up the approval process. By automatically issuing POs and placing orders as each line item is approved – without having to wait for other items on the same order to be approved – organizations help users get what they need without the hassle or frustration of bottlenecks in approval. Delivering this ease-of-use helps discourage maverick spending, thus promoting greater user adoption.
Keeping things conversational
AI has infiltrated everyday life for consumers in the form of virtual assistants like Alexa and Google Home to help answer simple questions and complete minor tasks. Similarly, these conversational systems have entered the purchase-to-pay space in the form of AI-driven chatbots.
They can help buyers within an organization save time and improve ease of use. For example, a user can ask a chatbot for help completing certain tasks (like re-ordering supplies), creating a simple way for end users to follow purchasing policies and buy from contracted vendors. Moreover, eliminating the need for users to navigate complex catalogs or go back and forth with procurement unnecessarily for questions that the technology can answer simply also reduces user frustration and makes procurement processes more efficient.
Upgrading "user-friendly"
Building e-procurement systems with innovative technologies available today can help them one step beyond "user-friendly." By enhancing the experience with smart catalogs and search capabilities; faster, more efficient approvals; and intuitive chatbot systems, organizations can make e-procurement systems delightful for users – not just usable.
Delivering an exceptional user experience is what will ultimately drive 100 percent adoption, enabling organizations to reap the numerous business benefits of e-procurement. And with daily advancements in technology, the possibilities for improved user experience seem endless. It will be exciting to see how user experience expectations continue to evolve – and how organizations will adapt their technology to keep up.