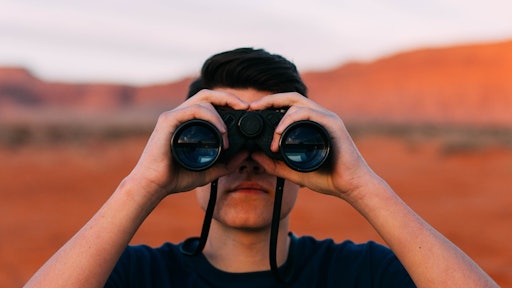 Over the last year the logistics industry was filled with buzzwords—e-commerce, IoT, big data, analytics and many more—but each one seemed to revolve around a common theme: technology.
That trend stemming from innovation in technology and software systems won't disappear moving into 2018. In fact, what was merely speculation in 2017, may just become reality in the New Year.
Helping us predict what will be trending in the upcoming year, Kenco, a provider of integrated logistics solutions, real estate services and material handling equipment, compiled insights from their thought leaders on key industry topics, including many of those mentioned above.
Transportation Capacity Crunch
The perfect storm is here: between the back-to-back hurricanes of 2017, the electronic logging device (ELD) mandate going into effect and the ongoing driver shortage crisis, the transportation industry is experiencing a critical capacity crunch.
"These variables have forced a drastic increase in freight rates," says Mike Finn, senior vice president of Transportation at Kenco. "These issues will only continue into 2018 and will require 3PLs and shippers to reevaluate how capacity plans should be established, likely moving away from verbal agreements to contracts (where feasible) and tackling the driver shortage problem by looking at alternative driver options."
However, Finn notes that autonomous vehicles may be a solution that can help alleviate the shortage in the next 5-10 years.
Standardizing IoT
The promise of IoT is disrupting all industries—and it seems like the future is bright.
"The emergence of IoT is an amazing thing for supply chain executives—and especially exciting as the enabling technology is becoming less expensive and more readily available, meaning that deployments are possible now," says Kristi Montgomery, vice president of innovation at Kenco.
However, for all the excitement and possibilities, some real roadblocks remain, she warns. "IoT technology is like the wild west; there are no existing standards. These standards define how IoT devices will communicate, and how data will be collected, processed, handled, stored and summarized," Montgomery says.
These concerns will extend into 2018, as companies work on a regulatory standard, though nothing has emerged yet. Strong players in the market will emerge as platform providers to aggregate the IoT data and provide key insights into that data that drive better business decisions in 2018, Montgomery adds.
The Uberization of Freight
Online interactions are becoming more and more frequent, and people are becoming increasingly comfortable with this type of automation. People are trying to automate as much of the order-to-cash process as possible, however, there are hurdles that make the fully automated "Uberization of Freight" difficult for both buyer and seller.
"There's a lot of exception management involved in transportation management, (timing of delivery, temperature requirements, etc.) making human intervention necessary," says Turney Thompson, vice president, Kenco Transportation Management.
In 2018 (and beyond), Thompson predicts this type of automation will only expand, though there will always be a need for human interaction to help solve the challenges and complexities of each and every transaction.
"I envision us moving in the direction of full automation and "uberization," but it may take 10-15 years to become fully developed and accepted," he adds.
Investing in Innovation
Having a specialized team specifically focused on innovation is a growing trend in the logistics industry. Innovation labs are continuing to pop up, emphasizing the need for companies to invest in innovation to foster creative new solutions and products.
Montgomery emphasizes the importance of companies continued investment in innovation. "It's imperative for companies to invest in innovation, and to turn their focus to both innovations of today and innovations of tomorrow," she says.
And it seems the industry agrees. According to a recent survey by Kenco, 94 percent of survey respondents feel that it's important for their 3PL provider to have a competency in technology and innovation, and more than half expect their 3PL provider to be investing in innovative technologies (another 32% want to co-invest).
"While supply chain leaders are spending dollars on technologies that they can implement at scale today, with the expectation of reliable and immediate ROI, it's equally important for leaders and 3PLs keep an eye on innovation for tomorrow," Montgomery adds. "The technologies that are not as high of a priority at this moment (such as drones and driverless cars) may soon rise through the ranks and become a priority—and possibly a necessity—to remain competitive in the supply chain industry. 2018 will see a focus on taking innovation beyond a buzzword and into implementable solutions that deliver executable results."
E-Commerce: 3PLs Step up to Combat the Amazon Effect
According to a recent study by Pew Research study, 80 percent of consumers make online purchases, compared to just 22 percent in 2000. Times are changing, and warehouses and 3PLs will play a major role in supporting the unified commerce experience in 2018.
"Whether a package is delivered right to their door in two days or less, or they drive to a brick-and-mortar store to pick it up, consumers want what they want, when they want it and how they want it," adds David Caines, chief operating officer for Kenco. "The role of 3PLs and shippers is now more important than ever to support these fulfillment options, ensuring customers are satisfied and keeping a business' doors open."
Companies in this article