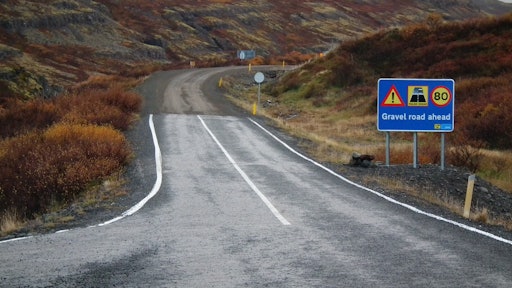 Like oil and water, uncertainty and the supply chain don't mix well. As we look into 2019, however, many questions loom in the year ahead. While 2018 was a milestone year for supply chain innovation, many industry experts believe that next year will likely be no different. In the following Q&A session, Richard Howells, vice president of Solution Management, Digital Supply Chain at SAP, answers a few of the industry's biggest questions concerning technology, global trade and more, and offers his perspective on what supply chains could look like in 2019.
SDCE: We know blockchain has been a huge buzzword this past year, but there's still uncertainty around implementation. Do you think this will continue in 2019?
Howells: While the technology will still be top of mind in 2019, mass adoption is still a little way out. We are seeing a huge push from executives to investigate blockchain, but most projects are still proof of concepts. We believe supply chain will be one of the first areas where we see organizations moving beyond proof of concept to proof of added value. The key for success with blockchain implementation is to start conservatively and identify standard business processes where there is an initial return on investment. This will help encourage key stakeholder buy-in and advance the likelihood of further application.
Here are a few areas where I see immediate opportunity for blockchain success:
Food sourcing from farm to table
Counterfeiting
Cross boarder trading
Ethical sourcing to reduce and eliminate modern slavery
SDCE: People worry about artificial intelligence (AI) taking over the human workforce, particularly in manufacturing and distribution centers. Do you see that being the case next year?
Howells: I think the closest term to what you are referring to is robotic process automation (RPA). While that process is part of the AI and machine learning spectrum, RPA is relatively easy to deploy and shows rapid benefit. The key is to differentiate between what can be automated and what requires human intervention, as there is a wide spectrum of decision-making, from simple to complex. RPA is very good at the simple tasks, which it so happens, is also about 50 percent of the work load of administrative jobs. However, the goal is to supplement human abilities with AI and robotics, not to replace them entirely.
SDCE: End-to-end sustainability has been increasingly important as companies look to attract and retain today's environmentally-conscious customers. Will we see this remain a top priority next year?
Howells: Absolutely. Data from Nielsen found that 66 percent of global customers are willing to pay more for sustainable goods. Today's customers are looking to do business with ethical companies that can prove sustainability across their operational processes and practices. Facilitating a sustainable supply chain management strategy is not only good for the environment overall, but it can also reduce cost and increase customer satisfaction.
There are several components of a truly sustainable supply chain. These include:
Designing sustainable products that are biodegradable, environmentally sustainable and ethically sourced, as well as generate minimal waste of natural resources and comply with fair trade policies
Manufacturing processes that strive for zero waste and impact the environment minimally while increasing health and safety numbers
Logistics processes that optimize loads to reduce miles covered, emissions and carbon footprint
Assets that are designed to operate in an energy-efficient manner that is safe for the environment and workforce
Meet environmental and government regulations and adhere to the standards of the initiatives outlined in both the United Nations' Sustainable Development Goals and the Paris climate change agreement.
SDCE: We've heard that Brexit could have a widespread impact on global supply chains. Could you explain that for us?
Howells: On March 29, Brexit becomes a reality. Currently, nobody knows exactly how Brexit will work, therefore, companies are putting contingency strategies in place to increase safety stock of all kinds of goods. To prepare for the possibility of a no-deal Brexit, businesses need to be able to foresee and respond to potential bottlenecks, tariffs incurred and new customs checks that could cripple the supply chain, an increasingly key component of customer experience and satisfaction. As such, digitally-enabled supply chains will be critical to enabling end-to-end transparency, flexibility and resilience to respond to changing regulatory dynamics.
SDCE: The current political climate suggests there might be shifts in trade regulations ahead? How should companies prepare for those?
Howells: Both domestic and international politics, rising oil prices, localization and global tensions are creating a volatile and highly unpredictable trade environment. Companies will need to be nimble when it comes to managing supply and demand, meaning they should be implementing technology that enables them to quickly adapt to new trade regulations, shift resource availability and import/export restrictions. We will see the "trade war" accelerating in the first half of next year, but as the 2020 elections in the United States become a focus, we will see new agreements being struck as the year goes on in an effort to get the stock exchange rising and keep the unemployment rate low.
SDCE: Overall, how will the supply chain function within an organization continue to evolve in 2019?
Howells: With 90 percent of a company's value being in the supply chain, it's imperative for supply chains to have integrated end-to-end capabilities that run with greater speed and intelligence. Cost, efficiency, effectiveness and productivity are still major focuses for everyone in supply chain, but in 2019 we'll see operators increasingly tasked with increasing revenue as well. This is mainly because chief operating officers will be held accountable for driving business model change and differentiation through supply chain processes.
As such, the role of chief supply chain officers (CSCO) will become critical to a company's success, as organizations move toward being digitally-enabled, intelligent enterprises. Historically, the CSCO has been viewed as a supporting character within the greater c-suite landscape, and wrongly so. In reality, CSCOs have the greatest insight into how to create competitive differentiation within their organizations, especially in light of current tariff wars. This has proven true for many different companies, including Apple, General Motors and Intel.
Today we're in the eye of an innovation storm—the result of two strong fronts coming together—which will only continue to grow next year. One front is customer empowerment. Customers today are more demanding because they're more informed. Customers have the power—and they know it. The other front is comprised of intelligent technologies. These include the Internet of Things (IoT), AI, machine learning and blockchain.
The result is a perfect storm of innovation—with leading companies using intelligent technologies to transform business processes, develop new delivery models, and create the kinds of experiences that empowered customers expect.