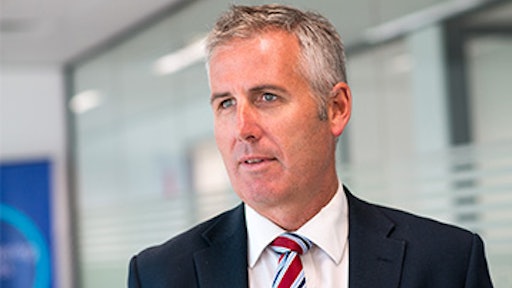 Almost by default, the world of information technology (IT) embraces buzzwords, hype cycles and the next big thing. By its nature, the world of operational technology (OT) does not. Traditionally IT and OT have developed along separate paths, in separate arenas with separate goals.
But these two worlds have been drawing much closer together in the past decade—particularly at organizations in the manufacturing, commodity and energy sectors. For businesses dependent on heavy machinery or other forms of OT, the IT team has often been involved in networking industrial assets—a de facto form of technological convergence and integration. Security of the networked component of these critical assets has also fallen to IT teams.
Naturally, distinctions remain: IT workers do not involve themselves with repair of high-spec refrigeration units for protecting pharmaceuticals and, equally, engineers are not intimately involved in developing cyber-security systems to protect against the latest ransomware. But cyber-physical systems are increasingly found throughout the supply chain.
Industry 4.0
However, the pace of change is picking up. When we talk about IT and OT convergence in 2017, what we're really talking about is the Internet of Things (IoT). Or, more specifically to the commodities and manufacturing sectors, the Industrial Internet of Things (IIoT)—also known as the fourth industrial revolution or industry 4.0.
Whatever the phraseology, the principle is the same. Advances in the manufacture of computer chips have enabled tiny-form sensors with a capacity to gather, receive and send information to be developed. They are applied to plant equipment, goods in transit, warehousing or other industrial assets, and embed both intelligence and connectivity into equipment. Now connected with each other and other systems, these assets can send and receive data about performance or any other parameter.
Secure cloud technology then allows for seamless but flexible data handling and storage, as well as the compute power needed to perform advanced analytics that extract valuable insights into parts of the supply chain that were previously unavailable from the raw data. That analysis can open up a whole series of new possibilities through the development of new applications and APIs to derive even greater value from the original data.
In commodity supply chains, the IIoT enables smart factory applications and smart warehousing, predictive and remote maintenance of machinery, asset tracking, and connected logistics. At the far end of the supply chain, the production of agricultural products and raw materials are being transformed by smarter feed mechanisms or drones used in mines and metals.
Gartner found that organizations are keen to integrate IT into their OT systems. Rival analyst house, IDC, suggests that by 2019, 35 percent of large global manufacturers with smart manufacturing initiatives will integrate their IT and OT systems to create more efficiency in their value chain.
What's more, the global connected logistics market is poised to grow by approximately 30 percent a year to 2020, while the transportation market has already reached an annual IIoT spend of $78 billion—mainly in the field of freight monitoring.
There are suggestions that trade finance could benefit from the IIoT by extending data to invoices and receivables. Delivering details of the physical status of a commodity, plus its location and the light, temperature and humidity it is exposed to, can determine its real value at a precise point in time.
That information can then be used to decide whether or not the transaction should go ahead and funds released. It is an attractive proposition particularly for lenders involved in pre-shipment finance who have no other means of independently verifying and authenticating the collateral.
From farm to finance, therefore, the convergence of IT and OT as represented by the IIoT is potentially transformative. However, Gartner also has suggested that many organizations don't yet have the skills, expertise or time to drive their IT/OT convergence to this next stage.
No Reward without Risk
Certainly, there are risks involved: the real value from the IoT is in the data that it produces. That data needs to be managed, secured, stored, processed and routed. This is more than just applying the right technology. A data management strategy is essential, as is effective user access and protection from attack, fraud or manipulation so that data retains its integrity and its value. Any IT/OT convergence strategy that does not take data management and cyber-security into account will not succeed.
The second risk is around interoperability of systems. One of the interesting factors in IIoT development is that in contrast to previous step changes in IT, no single company or provider claims to own the entire value chain. It will inevitably involve a variety of different players with different products and services, and these will evolve over time as more connectivity is required and more apps developed. Ensuring interoperable components are used is the way to protect investments and ensure longevity.
Interoperability also applies to people. The stereotypes that attach themselves to engineers and IT professionals often collapse under the slightest close scrutiny. Nonetheless, there are different traditions, with different approaches, and established ways of working to consider. The IIoT challenges many long-held assumptions – and will change the way individuals view their future. All this needs to be managed when developing strategy and implementation plans.
Finally, it is worth noting that not all analytics providers are created equal. And working with developers of advanced analytics that understand the unique complexity of the commodities business and the multiple moving parts of the international supply chains offers numerous advantages over more generic offers. Only advanced analytics capable of integrating data from all the disparate systems quickly and effectively can perform the essential role of turning the new volumes of data into meaningful and actionable information about the supply chain.
Companies that offer advanced analytical capability are far better equipped to understand not only where valuable data is to be found, but how to derive maximum value from it. Here, as in almost every other aspect of the commodities business, working with the experts delivers dividends.