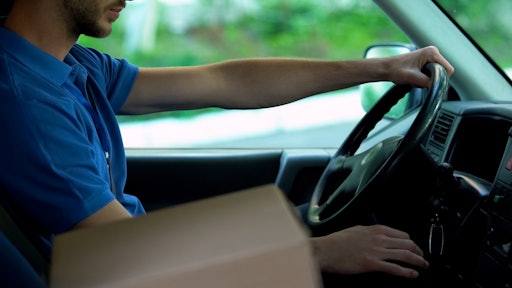 motortion/stock.adobe.com
There are very few industries, if any, which haven't been impacted by the COVID-19 pandemic. For retail, the surge in online shopping during lockdowns has accelerated the reliance on e-commerce, with 5.4 million households buying online each month across a broader range of retailers as well as in new categories.
Last year, Australians spent a record $62.3 billion online, a figure that is predicted to double in the next five years. Whilst the spikes in sales initially correlated with lockdowns, the trend has remained strong and is only expected to grow. Not only are people willing to spend, the way they purchase goods has permanently changed. With customers now expecting hyper convenience, flexibility and faster delivery times, retailers are struggling to meet demand. Today, operational pressure for retailers is at an all-time high.
In today's rapidly evolving retail sector, consumers expect a seamless customer experience and in particular, express dispatch and delivery. Also, flexible payment options, easy returns processes and personalized advertising are key components of the customer experience and strong drivers of customer loyalty. Many retailers hire more staff in the effort to meet these demands, but this quickly causes diminishing returns on their workforce.
Large retailers like Catch, Kogan and Booktopia have shown how operational efficiencies are impossible with a large workforce; observations which are echoed in bricks and mortar sites, as well in third party distribution partners alike. Now, retailers realize that to deliver a great customer experience, automation of some form is required.
With the pandemic accelerating the adoption of e-commerce, advancements in technology have been unprecedented - from robotics and software, to artificial intelligence and machine learning - automation has permanently changed the retail landscape. However, whilst the automation market is bursting with innovation, there is a distinct lack of integration partners who know how to optimize these systems, leaving customers increasingly vulnerable and operations at risk.
Despite what many integration partners claim, complete automation isn't a smart option for many retailers, as it requires significant capital investment and a lengthy deployment process.
However, an emergent trend predicted to grow rapidly is 'agile automation' - using automation solutions for components of operations, rather than an entire system overhaul. Agile automation can alleviate huge bottlenecks for retailers who want to improve efficiencies, without massive capital investment and with minimal disruption to their workflow.
An example of this comes from Australia's largest online bookstore Booktopia, who partnered with BPS Global Australia to deploy the latest autonomous robot technology, increasing capacity and improving fulfilment and putaway rates at its national distribution center.
For Booktopia, this success is largely attributed to the early planning undertaken in partnership with BPS Global Australia. By taking time to analyze, understand and workshop the problems at warehouse level, Booktopia and BPS show how innovations can be leveraged without full fixed automation, deployed quickly and with minimal disruption.
For all automation projects, expert integration advice is crucial. This is especially relevant in the context of agile automation, due to the nuances of retro-fitting technologies and working with legacy systems. The goal of leading integration partners should be to work collaboratively with customers, understanding their goals, pain-points and resources. The integration partner's ability to understand the manual processes which underpin production is imperative, as these will work very differently once automated.
Further, the quality of data, existing system infrastructure and workforce capabilities are critical to understand, in order to optimize efficiencies created by agile automation. Rather than a sales experience, an agnostic integration partner will support their customer right through to deployment, recommending a fit-for-purpose solution without disrupting operations during the deployment. For automation to be effective and sustainable, the need for impartial advisory and coaching - rather than simply selling a product - is often the difference between a retailer thriving or closing their doors.
Because agile automation provides the perfect mid-point for retailers looking to create efficiencies with less capital and less risk, we are seeing a huge amount of innovations in this space. In particular, providers of automation are now increasing the flexibility of APIs, as well as broadening their lists of compatible programs and technologies. Whilst there is still a space for traditional automation technologies, retailers now have 'plug and play' options: technologies which are rich in capability working alongside legacy programs. These options, which provide benefits for both e-commerce as well as bricks and mortar sites, deliver tangible results quickly, without the need for full automation.
Not only are more people shopping online, they're shopping more often. Between 2019 and 2021, frequency of online shopping increased by 112%, showing how online shopping is now part of everyday life. Whilst there's every indication these habits will continue, retailers must adapt and for many, agile automation is the smartest solution.