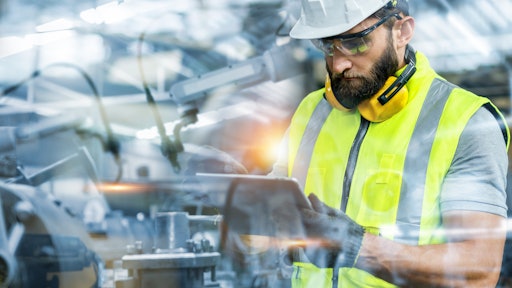 TMLsPhotoG/stock.adobe.com
Manufacturers have been focused on supply chain diversification for several years, driven by a marked shift towards economic nationalism in many of the world's major economies and the ongoing U.S. – China trade war.
Even before the onset of COVID-19, many manufacturers had identified broadening the range of suppliers they work with as a key strategic imperative.
However, the pandemic has highlighted exactly how far many of these organizations still need to go. In fact, Bain & Company estimates consumer goods companies that fail to take adequate steps could lose as much as 30% of their margins by 2030.
COVID-19 unleashed a global supply chain crisis across a significant number of organizations, stemming from a lack of understanding and flexibility of the multiple layers of their global supply chains and a lack of diversification in their sourcing strategies.
Manufacturers are fully aware of the need to diversify their supply chains to minimize the risk – and potential impact –of a key supplier going out of business or being unable to fulfill orders due to factors outside of their control. The challenge, however, comes in finding the time and resources to complete the steps necessary to identify, verify and onboard new suppliers. This task has never been easy for consumer goods manufacturers, and as the pandemic has shown, it is now more complicated than ever.
To maintain customer confidence, consumer goods manufacturers need to work with suppliers they can trust, with the infrastructure and processes to deliver in challenging times. It requires a tremendous amount of due diligence to identify the right supplier partner who aligns with your organizations' values and agrees to commercial terms. What lies ahead is a complex logistical exercise to get the new supplier onboarded, integrate systems, processes, and people, and successfully activate the new working relationship.
With a long list of demands and competing priorities, it's no surprise that consumer goods manufacturers are struggling to diversify their supply chains in a meaningful way. If this issue isn't addressed, we will see more incidents of consumer goods manufacturers being let down by their supply chains, leading to increasingly frustrated consumers posting photos of bare shelves on social media. The impacts on customer experience and brand reputation are significant and threatening.
The role of intelligent automation in supply chain diversification
Automation is vital to any digital transformation strategy and should be used as the enabler of business-wide enterprise change across the supply chain, including diversification efforts. Intelligent automation offers businesses the opportunity to augment stretched resources and the chance to re-think their processes from a digital-first mindset and allocate resources appropriately across the business to either revenue-generating or customer-centric roles.
What's more, business leaders can use intelligent automation as the strategic tool to achieve their overarching business goals and objectives, whether that's transforming customer experience, becoming a more productive business, or helping the company gain a leg up on the competition.
Most manufacturers' most significant barriers to supply chain diversification are resources and cost. They simply don't have the time to undertake what is rightly seen as a rigorous and painstaking process, particularly during the pandemic, when there are so many other more immediate, more visible priorities.
However, manufacturers must explore how intelligent automation can help address this resourcing problem by deploying digital workers to undertake the 'heavy lifting' required to find, engage, select and onboard domestic, regional or global suppliers.
By introducing an intelligent digital workforce, which can be scaled up or down in real-time according to business needs, retailers can automate process-driven work across every area of supply chain management and optimization, including:
Gathering and analyzing data to compare suppliers
Verifying responsible sourcing credentials
Co-ordinating contractual processes
Onboarding new suppliers and integrating systems and processes
More effective execution of compliance
Managing ongoing relationships
Reporting on supplier performance
There is massive potential for leaders of consumer goods companies to completely transform how they approach this critical strategic imperative using intelligent automation. A digital workforce can dramatically accelerate the time it takes retailers to find and onboard new suppliers, and then they can manage these relationships transparently and strategically.
What's more, consumer goods manufacturers can empower their skilled workers to focus on establishing close relationships with suppliers, which can result in early identification of potential supply issues so that they can find solutions to problems before impacting customers and commercials.
As logistics and supplier availability continue to cause chaos worldwide, and COVID-19 continues to threaten the fortunes and existence of businesses large and small, supply chain diversification can no longer be seen as a long-term objective for consumer goods. It has become one of the most urgent priorities, critical to remaining competitive in a turbulent economy.
With Intelligent Automation, consumer goods manufacturers can navigate many of the traditional obstacles to finding and onboarding new suppliers, minimizing risk and ensuring they can deliver product availability and meet customer needs throughout the pandemic and beyond.