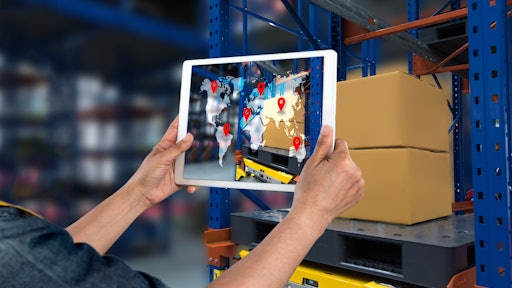 zapp2photo/stock.adobe.com
We've all heard the term "low-hanging fruit," and it's a very appropriate one in business. What can get you the biggest impact for the least (relatively speaking) effort and investment.
In my business career, I have always tried to apply that thinking. Take a closer look at almost any business, and you can usually find some low-hanging, cost-saving fruit. Sometimes, it's longer-term opportunities like optimizing real estate footprint to reduce overhead. Other times, it's a proactive approach to employee wellness to reduce healthcare costs. Most often it involves some form of process improvement to make things more effective and cost efficient.
These days, most of the low-hanging fruit involves the opportunity to automate some manual process or workflow. The addition of automation multiplies the potential payoff dramatically. The savings opportunity varies widely based on the workflow being automated, the size of the company involved, and the existing cost structure that's in place. For example, in the finance area, mid-size businesses (100 - 500 employees) automating their accounts payable (AP) and payment processes can save hundreds of thousands of dollars. Larger enterprises even more.
The key elements to factor in are the savings you can realize from reduced manual labor costs, reduced errors, and faster cycle time, as well as missed opportunity costs - what other things could employees be focused on?
Almost every business has implemented some form of automation, and the next best automation project might depend on your industry, organizational structure and technical maturity. In some cases, you may not even be feeling any particular pain or be aware there is a better way, but there are almost always opportunities to improve your business by increasing the level of automation.
When it's done well, automation can do a lot more than save money and time. It can improve customer satisfaction by making your company easier to do business with, increase employee productivity and retention by freeing people up to work on higher-value activities and even offers new channels of revenue and better forms of customer engagement. Automation also enables the ability to gather valuable data about your business. In some cases, the insights gained about the business process can be just as valuable as automating the process itself.
With that in mind, here are a few areas to find some-low hanging fruit in your organization:
Customer support
Recent research has shown that customers increasingly prefer self-service. This can be delivered via well-designed websites, good help center content, community forums, and new AI-based technologies such as Chatbots. All of these capabilities can help customers resolve their questions more quickly and easily without having to speak to a contact center agent. Self-service isn't effective for all customer interactions, but it can be for a large majority. Consider a business receiving 5000 customer service requests a month at a cost of up to $12 per call. If they can automate just 25% of those requests, they could save up to $15,000 per month and $180,000 per year.
HR
Digitizing employee onboarding, automating time off management and enabling self-service enrollment for employee benefits are all big opportunities for saving a lot of time and money. Eliminating the paperwork alone does a lot to free up HR resources and make employees more productive.
Employee engagement software is a new area that provides ways to solicit and track feedback, recognize achievements and promote positive activities that benefit the health or wellness of the organization and employees.
Marketing
Many companies already use some form of marketing automation — for lead scoring, tracking and nurturing leads; recommending and delivering relevant content to prospects based on previous interactions; and tracking and reporting on campaigns and ROI.
The benefits come not only in more efficient spend, but also more effective marketing and faster sales cycles. According to Nucleus Research, businesses that use marketing automation are 20% more productive.
Accounts Receivable (AR)
Getting paid can be a far more cumbersome process than it needs to be. AR automation tools make it easier for your customers to pay you, reduce days sales outstanding (DSO) and streamline the time it takes to reconcile inbound payments.
The ability to accept multiple payment methods can also reduce DSO and increase customer satisfaction. A recent economic impact study conducted by Forrester Consulting on behalf of Billtrust, found that one organization saved over $1.1 million over three years.
Accounts Payable (AP)
In our experience working with our clients, AP automation tools can reduce their AP-related operational costs by as much as 75% and give businesses more visibility and control over spending and cash flow.
For a company manually processing 10,000 invoices a year at an approximate cost of $13.50 per invoice (industry averages range from $10 - 17 per invoice), that can add up to as much as $135,000 per year in AP costs. Cutting that cost by 75% via automation would deliver over $100,000 in annual savings. Eliminating checks and using electronic payments like virtual credit cards to make payments can also provide the ability to earn valuable rebates to earn extra cash and increase protection against fraud.
These are just a few of the ways your business can look for new opportunities to automate. There are a lot of efficiencies to be gained, but you can't do it all at once. Some businesses focus on an end-to-end workflow such as accounts payable (AP). Others narrow their efforts to a specific element in that workflow such as invoice intake and approval in the AP example. If automating the entire process might prevent you from getting started, find your quickest wins and greatest ROI with the least effort, and then expand from there.
Automation is something that tends to feed itself. Companies automate one part of their business and quickly discover easy opportunities to automate another. The ROI gained from each effort funds the next — with plenty to spare.