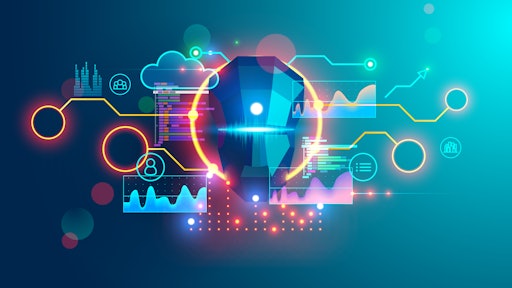 AndSus/stock.adobe.com
Recent catastrophic events, such as the COVID-19 and the Suez Canal blockage, have caused turmoil and revealed the vulnerability of supply chains. To accommodate demand and ensure business continuity, logistics companies have been forced into rapid digital transformations. Many looked to emerging technologies like robotic process automation (RPA) to gain a competitive edge but soon discovered that these efforts could be complex and slow to implement, mitigating any immediate, measurable impact.
With so much urgency around meeting customer demand, many pivotal, day-to-day processes were overlooked. One key example is the management and processing of logistics paperwork. Keeping track of large volumes of goods shipped can be a costly, time-consuming process. Those that have digitized their document operations with Intelligent Document Processing (IDP) have a measurable competitive advantage, operating at higher efficiency levels and boosting document accuracy.
Aspirational Versus Practical AI Use
According to Gartner, by 2026 more than 75% of commercial supply chain management application vendors will offer embedded advanced analytics (AA), AI and/or data science. There are some small and large companies already leveraging emerging AI technology, but deployment and time-to-value are falling short. There are major gaps between the inherent value of AI technology and organizations' ability to put it to work effectively and quickly.
Take robotic piece-picking, for example. For some companies, deployment can take months. If you can't put your new robots to work in your business within the first 30 days, proving their value, impact and return on investment can feel daunting. In the supply chain where time is an expensive commodity, companies need to embrace technology that provides results right from the start.
That's why the next generation of automation, IDP, has proven essential. It has the ability to process documents that typically sit untouched for weeks, due to lack of employee bandwidth, in just minutes. IDP implementation can take as few as three days (depending on company size) and solves practical business headaches, centralizing the invoice process in one easy-to-use platform.
Breaking Down IDP in the Supply Chain
Manual data entry can be tedious, overwhelming and time-consuming. But unfortunately, the harsh reality is that even some of the world's biggest logistics companies still rely on it and as a result, have a never-ending backlog of hundreds of documents across a variety of formats. Whether invoices, customs documents, packing lists or bills of lading, companies have their hands full. With so much on the line, one careless document error can disrupt an entire delivery of essential goods, damage customer relationships and impact revenue and brand reputation.
That's why organizations sought out automated solutions as part of their digital transformation efforts that could address this challenge. End-to-end IDP rose to the top as a viable option and has become an integral part of accounts payable departments with its simple interface and ability to improve document accuracy. IDP leverages AI, machine learning (ML), optical character recognition (OCR), and more to accurately identify, contextualize, and process documents. It helps supply chain companies minimize time spent processing documents by turning unstructured and semi-structured information into usable data, revolutionizing the data capture process entirely.
Unlike many aspirational AI technologies, IDP centralizes the entire document processing operations on one platform and does not require manual intervention. Some IDP solutions go as far as to even send automated emails and follow-ups back to customers. For supply chain companies that experience a constant bottleneck in document processing, IDP can boost efficiency while lessening the load for employees.
Embracing a Paperless, Secure Environment
As discussions around digital transformation remain top of mind, there has never been a better time for logistics companies to embrace practical AI technology. With IDP, both paper and electronic documents are processed in the same way, allowing companies to transform their entire document processing operations to paperless all from one cloud-based platform. With the supply chain responsible for 90% of companies' environmental impacts, IDP helps organizations take their sustainability efforts to the next level. By making ESG and compliance initiatives easier to track and maintain, while reducing paper waste and supporting remote work, IDP technology will not only improve efficiencies but help keep companies "green".
With supply chain companies often running into issues around document verification, AI-powered IDP adds a critical, much-needed layer to ensure that all information is accurate, without human intervention. This improved accuracy builds trust both internally and externally, and with the right IDP solution, customers can also trust that all compliance needs will be met.
Documents within the supply chain can hold sensitive information and, if not protected or mishandled, can cause serious issues and disruptions. With security and compliance at the forefront of cloud based IDP solutions, users can rest assured that important information held in documents is more protected than ever throughout its lifecycle.
Solve the Supply Chain Puzzle with IDP
The logistics industry runs on documents. While paperwork has historically been a burden in the supply chain, it no longer has to be. IDP is the practical AI solution that bridges the gap between the mounds of information, human resources, and time to move the needle forward. IDP facilitates greater collaboration while making workflow automation across the entire supply chain a reality. It is time for companies to embrace practical digitalization and automate as many of their day-to-day operations (and documents) as possible.