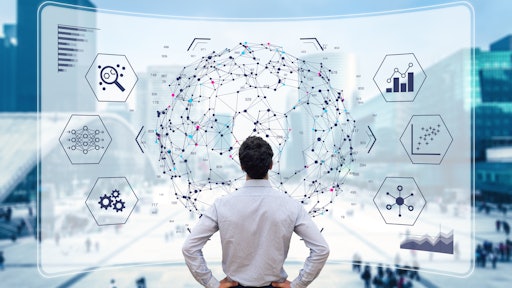 NicoElNino/stock.adobe.com
Today's customers expect the same visibility and transparency in their business-to-business (B2B) transactions as they experience in their personal transactions. For that reason, it is important for sales people and others who interact with customers to be armed with the very latest information on the status of an order and expected ship dates. To gain a deeper understanding of how organizations think about order visibility, APQC and the Digital Supply Chain Institute (DSCI) gathered insights into the ways in which sales teams and their customers stay informed about the status of orders and shipments.
Enable sales visibility into order status
When sales team members have anytime, anywhere access to the status of customer orders, they can resolve issues more quickly. Without this access, checking on the status of an order can tie up sellers and support staff members in back-and-forth communication across functions. The end-to-end order-to-cash (O2C) cycle time is particularly faster when sales team members can access order information on their mobile devices.
More than two-thirds of research participants reported that their sales teams can view the status of orders through a web portal, push notifications, or both (Figure 1). However, in one-third of organizations sales team members must access order information manually, which carries the risk that sales and support staff will become bogged down in internal back-and-forth communications.
APQC and DSCI found that internal order transparency leads to better business outcomes. For respondents who selected, "Our sales team members access a web portal with real-time information on order status and shipments," median end-to-end O2C cycle time was three days faster than for those without this capability. This increased visibility enables greater accountability and can highlight—and thus reduce—potential bottlenecks.
Of course, visibility is important beyond sales teams. Digitally connecting and giving visibility to all the O2C functions, including manufacturing, logistics, and finance, will improve responsiveness, accuracy, and speed.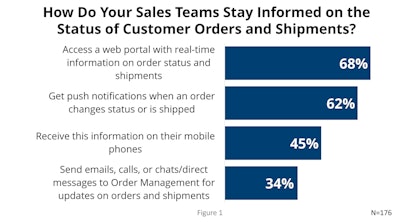 Give customers visibility into order status
Customers also want direct visibility into their orders on demand, consistent with their online consumer transactions. Nearly two-thirds of respondents reported that their organizations provide customers with information on order status through web portals, push notifications, or both (Figure 2). This percentage is lower than for internal visibility (Figure 1), which makes sense. Organizations often begin improvements to visibility by making the order status visible internally to sales and extend that visibility to customers once the process and tools are proven.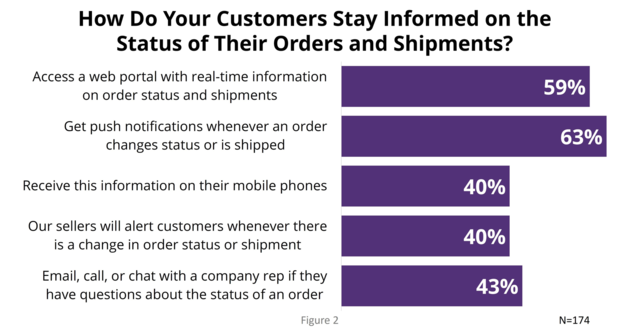 As expected, APQC and DSCI found better outcomes among organizations that offer more customer visibility into orders. Respondents offering visibility for customers through a web portal or push notifications had better median days sales outstanding (DSO) and faster median end-to-end O2C cycle times compared to those respondents who lack this capability.
Increased transparency and order visibility for customers ensures accountability and can draw attention to bottlenecks in the process. Increased customer visibility also brings customers into a closer partnership, ideally resulting in fewer issues with invoicing and payment. An O2C process with end-to-end visibility across the enterprise can better anticipate customer desires, in addition to providing increased transparency for customers.
Key takeaways
Two-thirds of organizations participating in this research have the capability for customers and internal sales teams to view the latest status of orders and shipments in a real-time, automated way. This transparency is rapidly becoming an expectation for customers. Organizations that do not have this order visibility capability, or those who handle it manually, run the risk of obsolescence.
APQC and DSCI believe that an organization's responsiveness is only as good as its O2C process. Today's customers have higher expectations of speed and transparency in their business transactions, and it is O2C that drives much of the internal response to these heightened customer expectations.
In the face of a global pandemic, many organizations have demonstrated a resiliency and a capacity for accelerated transformation that they perhaps would not have thought possible. This is the new speed of transformation.