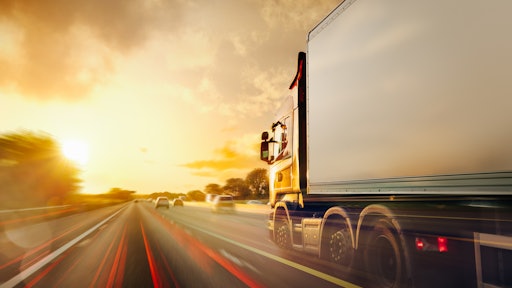 Melanie Kocheva/stock.adobe.com
2022 has already proven that it is a disruptive force to be reckoned with across the business world. And this is particularly true for the manufacturing industry.
Despite being renowned for its deliberate and slow moving pace to adopting technology, there was a strong sense of optimism heading into the final few months of 2021 among manufacturing and supply chain professionals. With increased spending from the Biden administration and digital transformation efforts spurred on by the COVID-19 pandemic, there was a genuine feeling that the manufacturing space would begin to become a much more sophisticated operator. Unfortunately, the exact opposite happened as the years of lack of real innovation, within the industry have been laid bare; first, by the historic supply chain crisis we continue to face, and then compounded by Russia's invasion of Ukraine.
Fortunately, because of the severity of the supply chain situation the globe is facing, the longstanding innovation issues that have plagued the industry – whether that be glacial adoption of technology or lack of consistent R&D investment – can no longer be swept under the rug. And thus, for perhaps the first time in decades, both the public and private sector sides of the supply chain industry are having serious discussions about the state of innovation in the space, how stakeholders have gotten it so wrong, and what can be done to fix it. And shifting away from "Core innovation" and towards a more "Strategic innovation" approach is becoming a more popular topic of discussion within supply chain circles.
With that in mind, below is a look at how the supply chain has missed on innovation in the past, and why Strategic innovation is proving to be the way forward.
The current state of supply chain innovation
Despite meager progress, the supply chain industry has invested mountains of cash into innovation. The problem is that most of the time stakeholders have just thrown money at innovation and R&D willy nilly, without any sort of long-term strategic approach.
"Innovation" is one of the biggest buzzwords in business today. Yet, a majority of businesses lack the necessary infrastructure and habits to deliver on innovation objectives. This has in turn resulted in supply chain organizations lurching blindly from short-term project to short-term project to show ROI and has created an environment where organizations believe that a subtle tweak here or there constitutes "innovation." In reality though, this disorganized approach and that prioritizes incrementalism has resulted in the industry falling further behind and sleepwalking towards the disastrous situation that we find ourselves in today. To correct this, the supply chain industry needs to switch from a focus on "Core" innovation to "Strategic" innovation and then make sure that this new innovation approach is executed properly.
What is strategic innovation?
In short, Strategic innovation is geared towards enabling companies to drive consistent long-term innovation gains that are truly revolutionary versus minutely evolutionary. Central to this approach is growing a company's ability to breed multiple novel innovation options, by establishing a cohesive "portfolio" view of a company's innovation prospects. This differs from Core innovation in that Core innovation focuses more narrowly on driving growth prospects solely in the here and now.
This may sound straightforward, but it requires dedication to implement. For example, just slapping on some new strategic buzzwords to innovation mission statements isn't enough. Instead, it requires the supply chain organizations to make foundational changes in the way their innovation teams operate and collaborate with other business arms. Supply chain companies will need to shift their team's priorities away from adding new features to existing products to focusing on bigger picture, longer-term innovation. This is not easy to do, and this process can go terribly wrong if it is not allocated the appropriate time, energy and economic resources.
Where to start? Executive buy-in
For years, regardless of the industry, C-Suite involvement in innovation has been limited at best. It is true that innovation is usually one of the foremost terms and topics on quarterly earnings calls and top of year planning meetings. But once those periods have passed, the C-Suite often takes a hands-off approach to innovation ops. This simply can't be the case when it comes to executing on Strategic innovation. Perhaps the biggest contribution the C-Suite can make is to articulate a clear innovation strategy, distinct from the company's overall strategy. Setting an innovation strategy requires executives to have a perspective on the 5-10 year future, from a market, technology and systems perspective. With these "visions" of the future, they can identify a handful of strategic domains that will be the focus for identifying new opportunities. From there, it's a question of getting a team in place to discover, incubate and accelerate a portfolio of opportunities, especially opportunities that are beyond the incremental.
Getting innovation right requires buy-in and ongoing guidance and collaboration throughout an entire organization. And if any of these components aren't present, it is almost certain that innovation ops departments will be left confused and stumbling around about what priorities they should pursue and what progress should ultimately look like. However, by establishing innovation ops as a priority for the C-Suite – and even creating a specific C-Suite position dedicated solely to innovation – it enables organizations to actually build a consistent and operationalized innovation success that can catalyze the much needed tangible innovation success the supply chain industry needs.
The supply chain industry certainly finds itself in one of its most challenging patches in its history. However, by modernizing its approach to innovation, the industry can stake out a more sustainable stance moving forward and position itself in a way that allows it to cope with similar challenges in the future far more effectively.