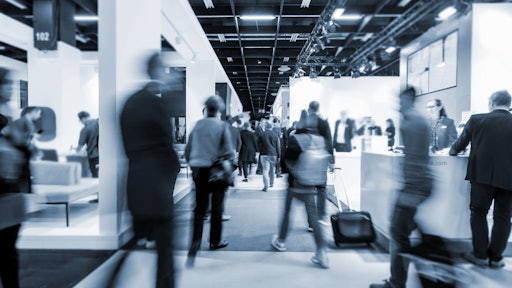 engel.ac/stock.adobe.com
It has been two years since the industry gathered at MODEX 2020, the week of Coronavirus (COVID-19) shutdowns began in the United States. Since then, quite a bit happened in the supply chain and continues to occur today. These changes and disruptions in the industry put a significant focus on technology throughout the past few years to drive efficiency, keep things moving when workforces are slim and optimize management and planning.
Not only have warehouse and logistics companies became more perceptive to adopting new technologies, but technology makers pushed forward to innovate within the supply chain. The show floor this year for MODEX 2022 in Atlanta, Ga. is expected to have a wide range of new innovations, focusing on autonomous tech and sustainability. New storage systems, machine learning vision, extremely sophisticated sensors, wearables, high-tech modern battery innovations and more innovative technologies will be showcased throughout the trade show floor.
In addition to the technology featured on the floor numerous speakers will conduct sessions and discussions on trending topics in the current supply chain including a keynote releasing the new MHI Annual Industry Report. A preview of the report says that 49% of supply chain leaders accelerated spending in digital tech to better handle resiliency throughout and following the pandemic or supply chain crisis.
The innovations mentioned and showcased during the show floor will set the stage for the rest of the year's technology discussing in the future. Hopefully soon we'll be able to solve the disruptions of today's ragged supply chain and come together for a better future with the technology we see here.
The Supply and Demand Chain Executive magazine team will be there, be sure to stop by booth C4770 to say hello and grab a special MODEX print edition copy of the SDCE March issue. Also, keep a spot in your schedule open for the live announcement of our overall Pros to Know winner on Tuesday, March 29 at 3pm.