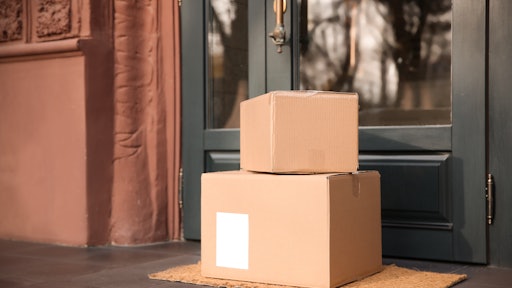 AdobeStock_321471783
Buy-online-pickup-in-store (BOPIS) is revolutionizing retail during its most testing period, consolidating a hybrid shopping experience where customers can buy items online and then pick up in a physical store. The transition from BOPIS 1.0 to 2.0 is one of the most significant retail technology upgrades. It helps retailers provide a more accurate stock inventory and better visibility of the stock availability, helping to keep supply chains running smoothly.
The transformation from BOPIS 1.0 to 2.0 is best described as upgrading from an old prop plane to a modern private jet with dramatic improvements to functionality and performance. While the prop plane will fly and likely get you from A to B, it might not do it in the most efficient way.
The future of RFID and retail
2020 has been an exceptionally turbulent year for all, and the retail sector is no different, suffering from multiple blows throughout the year. In what is usually a steadfast and resilient sector, the retail industry has been brought to a shuddering halt in most of the world. All non-essential stores were forced to close overnight, with months of stock sitting on shelves. Even when steps were taken to re-open retail, it was with a vastly different outlook and a dramatically different model from what was needed before the pandemic hit.
The Coronavirus disease (COVID-19) pandemic caused a phenomenon never seen before in the supply chain, a total emptying of the product pipeline followed by the start-up of that massive supply chain again. However, BOPIS 2.0 is the likely most important technology to help re-populate these emptied pipelines and supply chains and customer demand. By taking advantage of item-level RFID technology and its drastic improvement in inventory accuracy for BOPIS 2.0, it can be a kickstarter to the retail sector and become a technology "must have" for apparel, footwear, home goods, cosmetics, sporting goods and electronics sectors.
In its simplest form, RFID technology offers retailers the ability to gain full visibility of all stock across their entire estate, no matter where in the supply chain. RFID solutions allow retailers to experience a level of accuracy of over 98%, showing exactly how much stock they have, what they are missing, where that stock currently is, what needs to be replenished and what may be bloated inventory, etc. What's most impressive though is what the technology can do for BOPIS models. Knowing what you have definitively, allows you to make commitments to customers with confidence not found in today's BOPIS.
New BOPIS operational models are not possible with traditional 70% (or less) inventory accuracy. By using RFID, BOPIS 2.0 can effectively ascertain the exact amount of stock they have left, what areas need restocking, what suitable alternatives are for stock that isn't available and where the rest of the current stock supply is. It can also accurately allow retailers to locate new stock accurately in busy stockrooms, enhancing the customer experience and satisfaction.
COVID-19 and the new retail reality
As expected, the COVID-19 pandemic has altered the way we live our lives in almost every way. The retail sector is no different, and we shouldn't expect our shopping experiences to return to normal for the foreseeable future, perhaps even ever.
The pandemic has introduced an enhanced level of "hybrid-shopping." This purchasing method has been around for years since the evolution of the internet, but not to the levels that we're seeing since the pandemic struck. With people adhering to social distancing and lockdown guidelines, more shopping is taking place online, but stores are essential to meet customer expectations.
Stores and retailers have had to limit the number of shoppers in the store at one time and have had to introduce strict shopping measures (such as time limits and one-way systems). An accurate BOPIS system can allow shoppers to quickly and remotely know whether their desired item is in-stock in store, avoiding having extra people inside searching the shelves. There have also been strict restrictions placed on a shoppers' ability to "try-before-you-buy," so many have been buying various sizes and returning those that aren't right. An accurate BOPIS system can help get these items back into the supply chain as quickly as possible, avoiding unnecessary time delay.
What to expect in 2021
Expect to see the shopping landscape evolve and adjust even further than it currently has, following the unpredictability seen in 2020. It's difficult to predict what the next 12 months have in store, but if retailers implement an effective BOPIS strategy, then they can look to future-proof their business and be prepared for any uncertainties that the future may hold.
The most significant trend moving into 2021 will be the continuation of omnichannel shopping, such as BOPIS and buy-online-ship-from-store (BOSFS). The social distancing measures introduced globally look set to stay, and as such, BOPIS and BOSFS should be expected to be a key trend. Also expect RFID technology to be at the center of this transformation for the next 20-plus years.