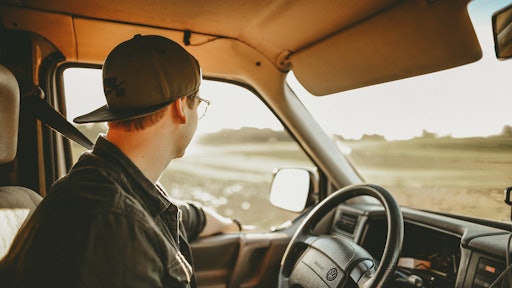 Pexels
If there was ever a year to put a wrench in everyone's plans, 2020 was it. Widespread shutdowns of brick-and-mortar businesses and panic purchases of toilet paper placed unprecedented attention – not to mention, a burden – on the supply chain. Luckily, the diligence of shippers and their transportation counterparts kept the movement of essential goods intact. Consumers were able to purchase the items needed as they navigated through extended quarantine periods.
The year 2020 accelerated changes in the supply chain out of urgency and long overdue necessity. We have already witnessed the adoption of efficient technology in the supply chain; now 2021 will continue to see the adoption of efficient technologies to reduce costs, increase profits and mitigate the long-term repercussions brought on by 2020.
Increased fleet mobilization will lead to parallel spending on efficiencies
As it currently stands, the fragmented landscape of technology platforms used by owner-operators create friction that provides opportunity for inefficiency. For example, an owner-operator will use an app as an on-demand service that allows for drivers to find their next load, accept, and/or bid on it. The owner-operator would then have to determine if the available load is one they should take or bid on. The owner-operator's decision is based on the profitability of the load, which itself is determined by multiple outside factors. A poor decision in accepting a load can be the difference between success and failure for an owner-operator.
Next, comes considerations for calculating fuel economy – price and how much fuel is needed for a trip. This can be done manually or with the use of another software application. These calculations do not take into consideration the general knowledge required to understand what permits are needed, or account for extra expenses such as maintenance costs and dead head time. All of these individual processes increase the likelihood of human error, leading to lower profitability.
By investing in emerging technology such as artificial intelligence and machine learning to collect better data and provide actionable insights, owner-operators can see a significant contribution to long-term savings. Cloud-based software can sift quickly through the thousands of data points based on historical transaction activity and predict behavior on regular route activity. This is the type of information that enables drivers and fleet managers to make better informed decisions about the types of loads and routes that prove to be most profitable.
Technology tools will enhance fuel cost control
Given that efficiency will be a critical trend for 2021, one of the first areas we will see this executed will be in fuel cost control. Fuel card controls have been in place for a long time and are a widely accepted method in an attempt to prevent fuel fraud. This momentum will continue in the next year with an increase in fuel card usage.
Fleet managers can prevent fraudulent transactions by setting specific limits such as time of day, day of week, dollar amounts, or network. To take matters a step further, the ELD mandate requires that every truck on the road have a GPS device connected to the cloud. The data collected can be leveraged to tie transactions to vehicle location, capture fuel tank capacity and eliminate potential fraud.
The case for expanding electric fleets
The future of trucking –and transportation in general – lies in electric and autonomous vehicles. With a number of companies and governments pushing this initiative forward, we are likely to see at least some fully-electric fleets on the road by 2030. This is especially true in last-mile and middle mile operations.
Though the cost of replacing an entire fleet with these technologically-advanced vehicles will be high, transportation companies should still consider future innovation and keep an eye on developments in this space. As technology and infrastructure continues to advance, demand for these vehicles will increase. Starting with small steps such as developing a plan to begin adopting electric vehicles in the next ten years or installing charging stations for day cab fleets will pave the groundwork for transportation companies to make this transition.
As a whole, 2021 provides a beacon of hope for an industry that has experienced tremendous pressure to accelerate its efficiency in order to keep an entire economy afloat. By leaning into emerging technology, like artificial intelligence, machine learning, cloud-based software and electric and autonomous vehicles, players in the transportation industry will emerge stronger than ever as they set themselves up for future success and profit.