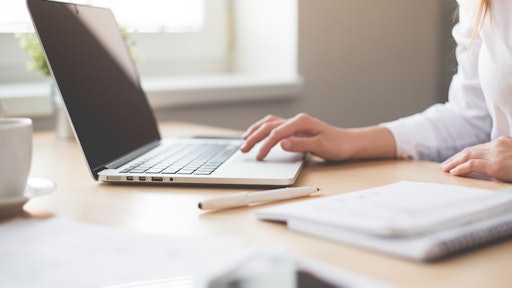 picjumbo.com from Pexels
Bristlecone Names Nirav Patel as President, Chief Executive Office
Bristlecone announced that its board of directors has named Nirav Patel, a long-time Cognizant Executive, as its president and CEO and a member of the board of directors.
Patel, a technology veteran, has more than two decades of experience in building, operating and scaling multibillion-dollar businesses. Most recently, Patel was senior vice president and global markets leader of Cognizant's Communications, Media and Technology business and a member of its executive leadership team.
Softbox Announces the Appointment of New Global CFO
Softbox revealed the appointment of Charlie Nicholson as Softbox's new Global CFO. Reporting directly to Kevin Valentine, CEO of Softbox, Nicholson joins the leadership team and is responsible for all financial and fiscal management aspects of Softbox and its regional business units across the globe. His primary focus will be assessing the company's operational and financial performance, and developing scalable systems, processes and controls to support the company's global business operations and growth.
Nicholson has previously held several senior finance roles in pharmaceutical and clinical trial organizations. He has over 20 years' experience leading successful financial processes and is also a qualified chartered accountant. He brings a wealth of knowledge and expertise in the field which will support the business' ambitions to deliver profitable growth.
Paolo Leutenegger Appointed New General Manager at Duplomatic MS
Duplomatic MS has appointed Paolo Leutenegger as general manager. The appointment is part of a strategy to face the industrial and technological challenges ahead of the international scene, focusing on the strengthening of the management within the Duplomatic Group.
Leutenegger's international experience and his focus on innovation and technology make him the right person for the position of general manager facing the upcoming challenges of Duplomatic MS.
Fast Radius Appoints Industry Leader Nora Toure as Sales Exec
Fast Radius named Nora Toure its new director of sales and service factory lead. As the founder of Women in 3D Printing, she is a global figure in efforts to attract more women into the field of additive manufacturing. The group, with more than 10,000 members, is one of the world's largest additive manufacturing communities.
Toure has built and scaled teams in sales, operations and customer support in the United States and Europe. Her expertise in the manufacturing ecosystem helped close multimillion-dollar contracts for early-stage manufacturing companies, and she has forged business relationships with hundreds of partners in the industry.
Alert Innovation Names Industry Leader Fritz Morgan COO
Alert Innovation, Inc is further strengthening its executive team with the addition of Fritz Morgan as chief operating officer. Morgan, who reports to Alert Innovation CEO and founder John Lert, is responsible for engineering, deployment, new product development, operations, service, support and training. He most recently served as executive vice president and chief technology officer at DEKA Research & Development. He previously held senior leadership roles at Digital Lumens, Joule Unlimited, Inc. and Philips Lighting and Color Kinetics.
SCHUNK Announces New Vice President of Toolholding and Workholding Sales
SCHUNK has promoted Allan Logan to vice president of sales, toolholding and workholding. He has more than 20 years of territory sales and team management experience in the metalworking industry. He started his career in account management for cutting tools and abrasives before holding various roles as sales engineer, aerospace industry specialist, and regional sales manager.
Logan quickly rose to the challenge of exceeding sales goals and leading focused sales teams in the field of manufacturing and machining solutions. Since joining SCHUNK in 2018 as the Director of Sales for Eastern US, Allan has managed a group of regional sales managers across 20 states. His team has been responsible for incremental sales growth in the last two years.
Phil Schiller Advances to Apple Fellow
Apple announced that Phil Schiller will become an Apple Fellow, continuing a storied career that began at Apple in 1987. In this role, which reports to Apple CEO Tim Cook, Schiller will continue to lead the App Store and Apple Events. Greg (Joz) Joswiak, a longtime leader within the product marketing organization, will join the executive team as senior vice president of worldwide marketing. Schiller has helped guide Apple's products as well as its marketing for 30 years. He most recently led the effort to plan and execute Apple's first-ever virtual Worldwide Developers Conference.
Saddle Creek Adds Senior Business Development Directors
Saddle Creek Logistics Services added two senior directors of business development: Lisa Venable and Carolyn Martin. In their new roles, Venable and Martin will oversee the development of new customer relationships and maintain organic growth within existing accounts nationwide. Venable will be based in Winston Salem, N.C. Martin will be based in Las Vegas, Nev. Venable joins Saddle Creek with more than 25 years of experience in logistics. Most recently, she served as director of advanced solutions at XPO Logistics, Inc. With more than 12 years of experience in the omnichannel fulfillment market, Martin brings a wealth of experience to her new role.
Companies in this article