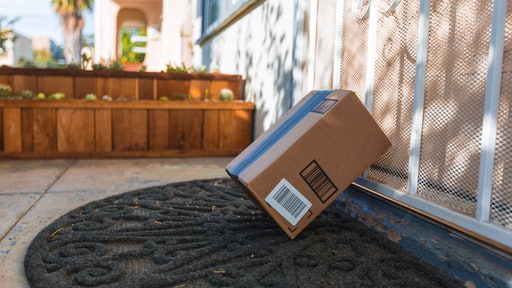 Getty Images
The Coronavirus disease (COVID-19) pandemic has fundamentally changed shopping behaviors worldwide. As non-essential retail stores closed their doors to encourage social distancing, shoppers turned to e-commerce to purchase supplies, and in some cases, bulk-buying and stockpiling essential products. Some shoppers also use e-commerce as a form of "retail therapy," ordering supplies straight to the doorstep can make people feel more comfortable and prepared during this time of uncertainty.
All of these factors contribute to the same end result—a massive surge in e-commerce and demand for safe, on-time deliveries.
Today's post and parcel businesses are under more pressure than ever to deliver customer orders quickly and efficiently and with a contactless process. This need has driven post and parcel enterprises to scale up their operations, onboard new and temporary staff, and invest in automation and other technologies to streamline delivery processes and cope with such dramatic growth in demand.
Mobile computer vision for post and parcel delivery
Even before COVID-19, post and parcel companies were striving for more efficient and cost-effective delivery systems to satisfy customers and boost the bottom line. One of the most effective tools to support these delivery processes is mobile computer vision on the everyday smartphone.
Computer vision is a field of computer science that works on enabling camera-equipped devices to see, identify and process images in the same way that human vision does, and then provide appropriate output. It is closely linked with artificial intelligence, as the mobile computing device must interpret what it sees and then perform appropriate analysis or act accordingly.
Due to the accessibility and versatility of camera-equipped smart devices, almost any company can make effective use of mobile computer vision. With the right software, any smartphone, tablet, wearable or other smart device can be augmented with computer vision capabilities, allowing them to capture and analyze image data in seconds. The applications for industry are nearly limitless.
Put simply, this innovative technology transforms every day, inexpensive smart devices into powerful barcode scanners that display real-time information as augmented reality (AR) overlays, simplifying all three steps of last-mile delivery.
1. Distribution center tasks
The distribution center is the foundation for every successful delivery. Distribution center staff need to accurately collect and load parcels into the correct vehicles to ensure efficient delivery, and traditionally, this process would be managed using dedicated barcode scanning devices. Today, computer vision-enabled smart devices actually offer the same scanning performance for a fraction of the cost, with extra time-saving features like scanning to locate, track and decode multiple barcodes at once. Smartphones are less expensive and more intuitive to use than dedicated scanners, so all distribution center employees can be equipped with an individual device, and there's no need to share devices during this time of heightened health and safety concerns.
With advanced smartphone scanning, distribution center workers can also view information as AR overlays, which can make organizing, loading and managing parcels almost effortless. Sharing real-time information on employee smartphones, such as instructions to identify and distribute packages, reduces human error and speeds-up workflows.
2. Delivery operations
As the final step in the last mile, the point of delivery requires pinpoint coordination to ensure parcels reach customers at the correct time and place. Organizations are increasingly relying on mobile computer vision solutions to streamline this crucial process by giving fleet drivers a familiar smartphone as a multi-purpose tool to complete all delivery tasks. Drivers identify the correct packages for delivery in seconds by hovering the smartphone over parcels in the van and viewing the AR overlay. They'll read any updated instructions in real-time and then record proof of delivery with the scanning app. All this is done with a device that also takes photos and gives access to satellite navigation and weather reports for the driver.
In addition to providing company-owned devices or COPE (corporate-owned, personally-enabled), delivery companies are also adopting BYOD (bring your own device) policies as a way to further reduce costs and be able to scale the workforce quickly to meet fluctuations in demand. Giving employees a familiar user experience simplifies training for last-mile operations.
Delivery staff can also use mobile computer vision to enable safe, contactless proof of delivery during the COVID-19 pandemic. Customers don't need to touch a delivery driver's device to sign for a delivery—they simply scan a QR code (which opens a web app on their own smart device), scan their package and sign on their own device to confirm delivery.
3. Pickup and dropoff (PUDO) operations
Delivery points are numerous and can change at short notice. This makes tracking parcels in real-time to and from customer touchpoints such as depots, gas stations, convenience stores, secure lockers or third-party service providers a critical activity. Employees at PUDO points can use scanning apps on their own smart devices to quickly and accurately sort packages and confirm collections.
Mobile computer vision for PUDO significantly improves workforce efficiency, in part because smart devices are so intuitive for employees. Even new employees (or temporary workers with little to no experience) can use PUDO apps to process incoming parcels simply and reliably.
Real-time parcel tracking and delivery
To stay competitive and cope with changing conditions, post, parcel and express businesses need to run their end-to-end delivery processes as efficiently as possible. And, with the power of mobile computer vision software, teams can have access to real-time data to simplify loading, sorting, tracking and delivery tasks in the last mile and every mile.